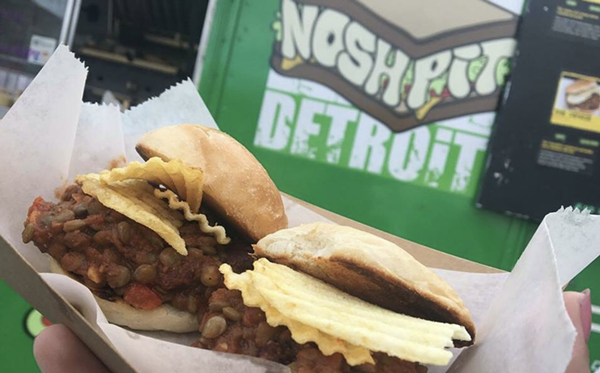 The Nosh Pit vegetarian food truck is planning a soft opening for
its brick and mortar space
in Hamtramck on Jan. 17, and will open to the public sometime in February.
Owners and husband-and-wife-team Karen and Eric Schultz are opening the restaurant at 2995 Yemans St. in downtown Hamtramck, and will initially offer dinner service Thursday through Saturday.
The restaurant will serve items from the food truck menu as well as the Nosh Pit's catering menu. That means lots of sandwiches and comfort foods like three cheese baked ziti, mushroom lasagna, farmer's pie, and potato and vegetable tart. The menu will also include several breakfast items, and the Schultzes say they will hire the owner of Safflower Street Bakery to work out of the kitchen and sell baked goods. Safflower Street recently put together the vegan dessert menu at Ale Mary's.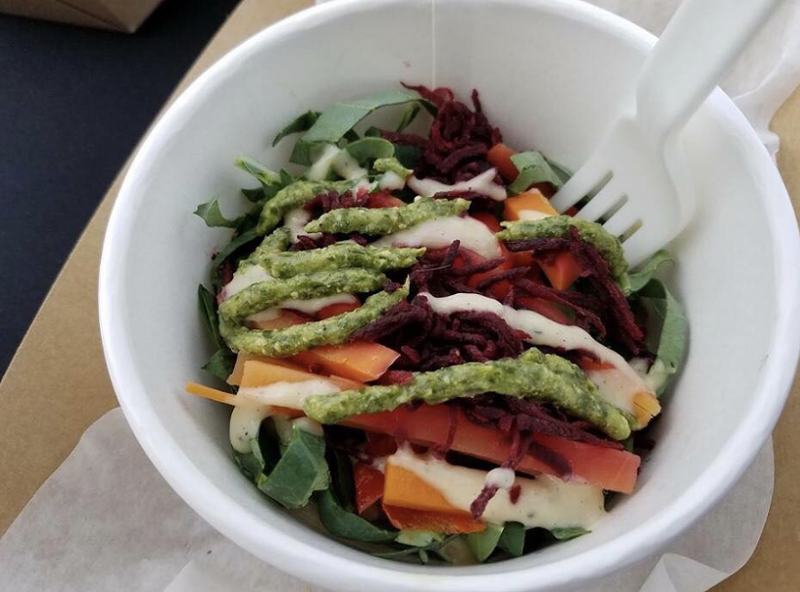 Nosh Pit doesn't have a liquor license, but the Schultzes say they'll carry a local kombucha and drinking vinegars with which they'll make a house drink.
Plans also include a food truck park in Hamtramck, and Karen Schultz says they'll get started on that once the restaurant is up and running.
Nosh Pit chose Hamtramck because Hamtramck Mayor Karen Majewski — a vegetarian for 42 years — pitched the city while Nosh Pit was parked at the Hamtramck Labor Day Festival.
It joins the recently-opened
California Burgerz
,
Remas Mediterranean
restaurant, and Hello Shawarma in Hamtramck.
Check the Nosh Pit's Facebook
page
for updates and check back here for more on the plans over the next few months.