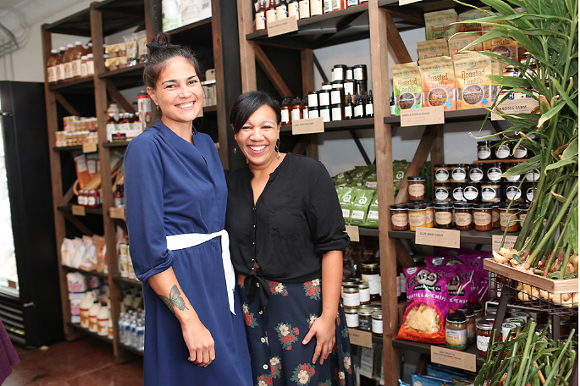 Corktown welcomed the new The Farmer's Hand market at the end of September and already the grocery store is gaining national attention.
An October 7 piece about the all-local market and café ran online on
marthastewart.com,
praising its approach to selling Michigan-made produce and products.
"What makes this new business even more important is that all the products being sold are Michigan produced, making it Detroit's first and only entirely local grocery. (Co-owners Rohani) Foulkes and (Kiki) Louya have partnerships with 100 growers, producers, and artisans."
Rohani and Louya are not the only Detroit-based entrepreneurs who've caught the attention of editors from Martha Stewart. Fellow Corktown stalwarts like Mudgie's, Astro Coffee, and Slows, have all been
featured
in the magazine, as well as Bon Bon Bon's Alexandra Clark, whose Hamtramck chocolate shop has benefited from the domestic goddess's promotional abilities.
We noted last month that the store also helps to fill a void in grocery options in Corktown, which otherwise is known for its many restaurants and bars.
What we didn't mention are the many offerings The Farmer's Hand has in the way ready-made meals. A variety of healthy to-go items are available for breakfast and lunch, including a number of grain bowls, veggie-friendly sandwiches, and cold and hot beverages like seasonal smoothies, Hyperion Coffee from Ypsilanti, and Light of Day Organic Tea from Traverse City.
Take a look at the full menu below: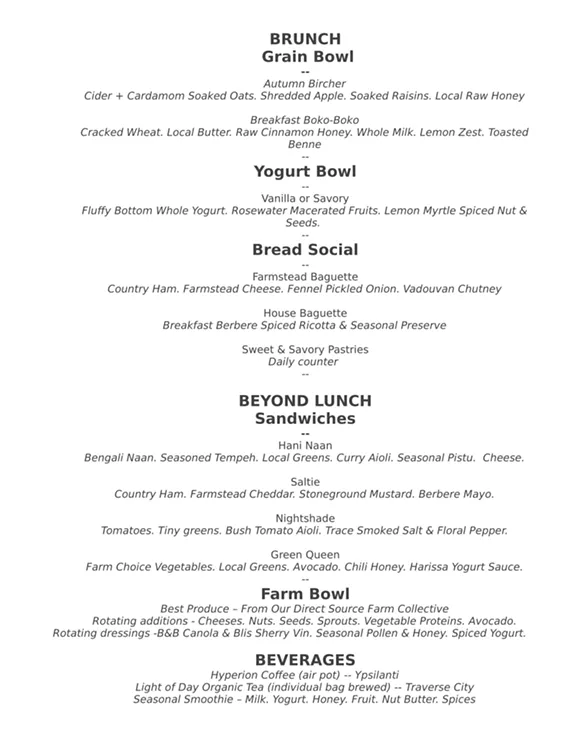 See also: Farmer's Hand food market hopes to help fill the grocery void in Corktown

See also:
Bon Bon Bon outgrows its tiny chocolate factory, buys new, bigger property in Hamtramck