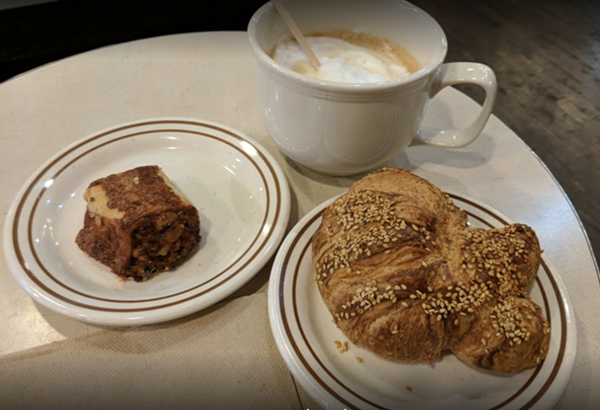 Popular New York City pastry peddler City Bakery will open its first Detroit location in the Fisher Building's arcade on Monday morning, according to a press release sent by the Platform. The location will be the chain's first outside of New York and Japan.
The bakery made its name on its hot chocolate and signature pretzel croissants, but also offers a wide variety of sweet and savory items, including pizzas, sandwiches, soups, salads, cookies, muffins, croissants, and more.
The bakery will be open from 7:30 a.m. to 6 p.m. Monday through Friday.
As part of City Bakery's construction inside the Fisher, a full-service commissary was built in the building's basement. Here, the bakery will craft its many delicacies, and will share the space with future restaurants and pop-ups, according to the release.