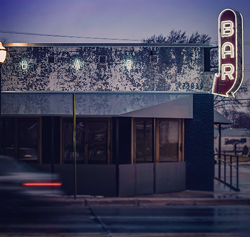 On Monday,
Joebar announced
it would open on Wednesday. On Tuesday, it announced that its 3,500-square-foot downtown Hazel Park space is actually two restaurants.
As the
Freep first reported
, the second venture, Frame, a restaurant within a restaurant, will feature week- to- month-long chef residencies. It launches on March 31 with a residency from Katoi chef Brad Greenhill and his gang, which
lost their restaurant to a fire
last month.
Frame is a partnership between Joebar founder Joe Vaughn and Revolver's Peter Dalinowski. The Katoi pop up launches March 31 with $75 per person tickets going on sale March 16 on the
Frame site
.