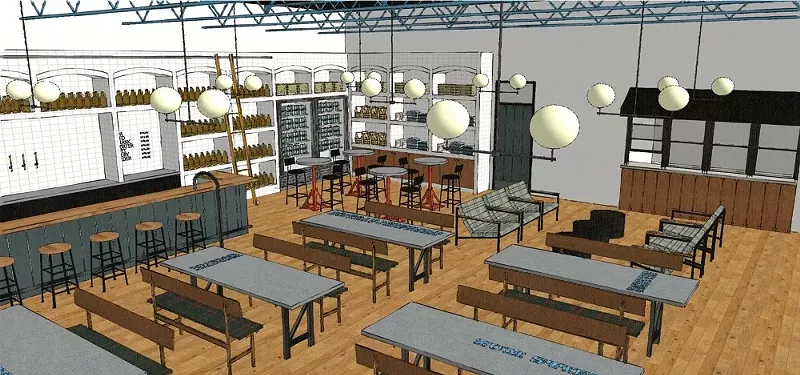 Royal Oak-based Axle Brewing will open the Livernois Tap & Brewery in early- to mid-May. Axle president Dan Riley
told Crain's
the $2 million, 9,000-square-foot project is about 95 percent complete.
The Patrick Thompson designed building will seat 155 indoors/outdoors and hold a taproom, restaurant, beer garden, and brewhouse with "a classic European beer hall feel." Around 15 beers will be on tap, along with two ciders.
Grey Ghost's partners are designing the menu and managing the kitchen and front of house, along with former Gold Cash Gold chef Reid Shipman. No menu details are yet available, though they previously said they will find a way to work a steakhouse concept into a beer-friendly, mid-priced format.