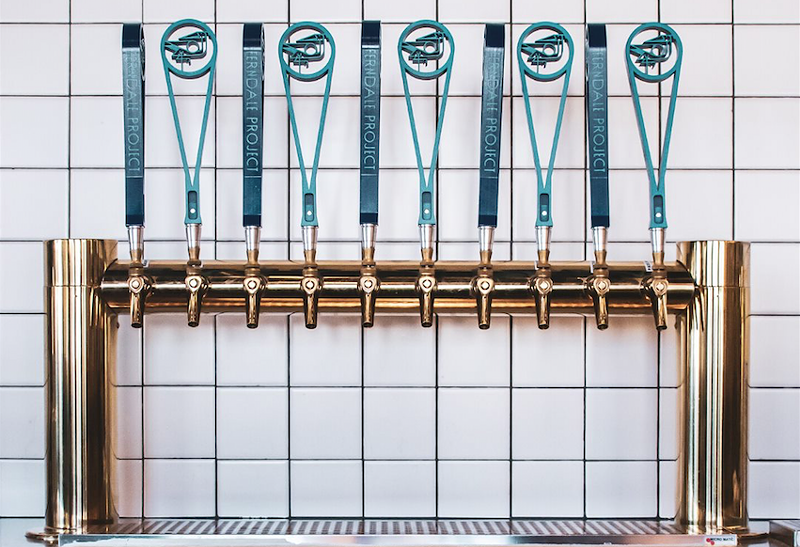 Ferndale Project
is about to become the neighborhood bar it always dreamed of being.
While the new establishment has been serving coffee and lunch as it awaited its liquor license, the wait is now over: The taproom will throw an all-day grand opening party on Saturday, Feb. 22, to celebrate that it can finally serve beer.
There will be over a dozen beers on tap, according to the
Detroit Free Press
, as well as experimental sours and stouts, IPAs, three ciders, nitro cold brew by Detroit-based Ashe Supply Co., and a house-made root beer.
The new restaurant and bar, which is owned by Eastern Market Brewing Co., found a home in what was once Axle Brewing Co. Livernois Tap. The 10,000-square-foot taproom seats 175 inside and 160 outdoors, and it's located at 567 Livernois Ave. in Ferndale.
Ferndale Project first opened in the winter and has slowly built up its menu since then. Run by chef Garrett McDonald —who used to be in charge of Eastern Market Brewing Co.'s food truck — the new taproom will continue to serve lunch Wednesday through Sunday, including vegan options.
Ferndale Project head brewer Michael Kelly (previously at Ascension Brewing Co. in Novi) plans to take an experimental approach to his craft brews, according to the
Freep
, while Dominic Calzetta (previously a partner for Hazel Park-based Cellarman's) will introduce an array of meads and ciders to patrons.
So many restaurants, so little time. Find out the latest Detroit dining news with our weekly food newsletter delivered every Friday morning.