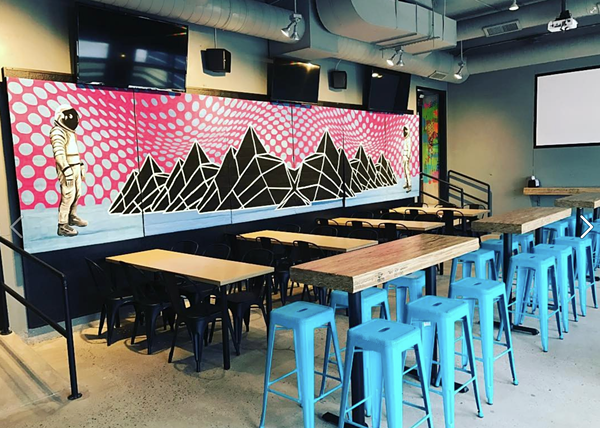 A 5,000-square-foot, 170-seat brewery/tap room opens today on Jackson Road on Ann Arbor's west side.
The HOMES Brewery (an acronym for the five Great Lakes - Huron, Ontario, Michigan, Erie and Superior) will offer 10 beers on tap at the outset, though that list will expand to 20 throughout the year, owner Tommy Kennedy
told MLive
.


Among the beers you'll find at the grand opening are a gose aged on sweety drops and brewed with coriander; an imperial cream brewed with dark roasted Columbian coffee; and the Lazer Light Show, a double IPA made with Michigan chinook, Citra, and Galaxy hops.
Executive Chef Chou Vang, formerly of Ann Arbor's Tomukun Noodle Bar, and No Thai's Noe Hang, developed a menu of what they bill as Asian street food. It includes a mix of appetizers, buns, and bowls, like the Korean marinated beef bowl served with bulgogi beef, jasmine rice, fried egg, zucchini, daikon carrots, onions, and kogi sauce. The karaage chicken bites, with crispy Japanese fried chicken breast that's served with wasabi honey mustard, is another interesting option.
HOMES' interior is also worth noting as its walls are filled with geometrical, neon space-scape murals to create what's a welcome departure from the standard brewery ambiance.
MLive
reports that Detroit artist Paolo Pedini had a hand in the design.
Check out the HOMES Facebook page
here
.