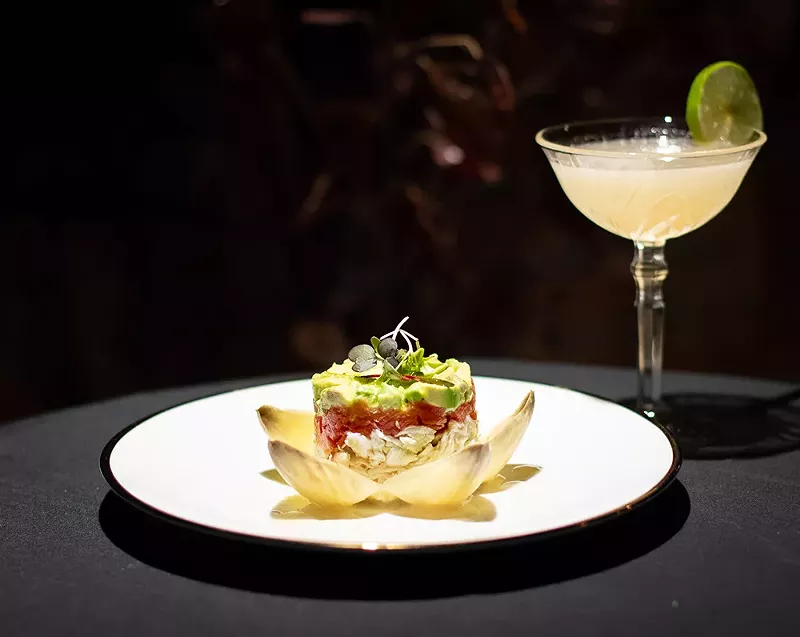 A new "speakeasy" that's part of the recently updated Mr. B's Gastropub in Royal Oak is set to open Saturday.
The door to the basement restaurant, called Johnny's, is disguised as the entrance to a walk-in cooler, accessible through an exterior kitchen door in the back of the building. Reservations are required, and can be made by texting 248-794-1261 for "a secret, rotating code" or at Johnny's
website
.
Once you find it, you'll be offered a menu of "prohibition-style" fare that
includes herb-crusted fillet mignon stuffed with chèvre, lump crab napoleon, lobster mac and cheese, vegan meatballs, and a craft cocktail menu. The 1,500-square-foot space seats more than 50 guests and will have jazz performances on Sundays.
In 2018, Mr. B's remade its menu and
added an arcade bar
with around 20 vintage video games. It's the
second Royal Oak restaurant
in the last month to announce it will open amid
a citywide debate over downtown parking issues
.
Johnny's is located at 215 S. Main St. It is open from 7 p.m. to 1 a.m. Wednesdays through Saturdays.
So many restaurants, so little time. Find out the latest Detroit dining news with our weekly food newsletter delivered every Friday morning.