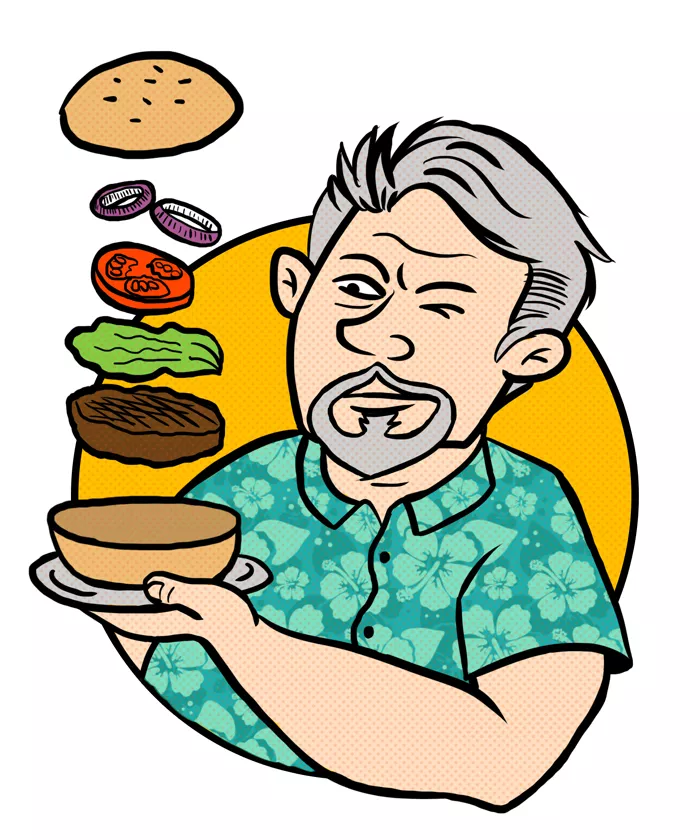 How do you know a serious burger joint? It's not in the look, that much is sure. You're probably better off going behind the building and standing in the alley, sniffing at the aroma coming out of the grill vent. By this standard, Motor City Sports Bar excels, filling the nose with a promise of what's to come.
This test is especially appropriate for this particular bar, because it doesn't look like much from the outside. The somewhat rough exterior conceals an old-fashioned Hamtramck bar that harks back to an earlier age, when people poured in at the end of a shift change for burgers and beers. Festooned with beer-themed posters, banners, flags and mirrors, it's pretty much everything a blue-collar bar should be, down to the tin ceilings, wood-paneled walls and the pool tables and electronic darts in the commodious back room. The ambience really owes more to the people at the bar — and behind it — that make this a pleasant place. See if you can come in during the after-work rush and not end up having a word or two with the locals, or getting a friendly wave upon leaving.
There's usually a spot or two at the bar to sit down — or an unusual platform in front of the bar for those averse to stools. But all eyes are on the grill in the back, where they make burgers and fries that any restaurant would serve with pride. The burgers are absolute two-hander, three-napkin monsters, not too dry, not too moist, cooked perfectly to order. Each burger has a half-pound of beef, and co-owner Nick actually says there's more than a half-pound of meat in the patty before it's cooked, because it shrinks on the grill a bit. And that extra effort is laudable: They ensure that it's an actual half-pounder when it arrives on your plate, a patty fully as big as the puffy sesame seed bun they top it off with. Seldom does something this good and satisfying come in a plastic basket on a bed of wax paper.
And the fries are nothing to sniff at either: Thick, steak-cut fries topped with just the right amount of fine-grain salt; ask for them well-done and the littler bits in the bottom of the basket will help you finish your meal with a satisfying crunch. And burger, fries and beer can all be yours for a measly $9.
Where does all this hamburger skill come from? It probably doesn't hurt that the bar also serves cevapi, a Balkan staple made of grilled minced beef, sort of like a skinless sausage. After all, a hamburger patty is sort of like a pljeskavica, another Southeastern European creation.
When we dropped by on a recent night, the evening grillmaster, Vas, was in charge, and he dropped our patty, requested well-done, on the bar's flame broiler. A nearby patron asked us, "Why well-done?" We answered that we normally order medium-well, but this grill is so magical it won't dry it out.
At the mention of magic, his ears perked up. "Best burgers in the country," he said.
Try one of these and tell us if you think that's an overstatement.