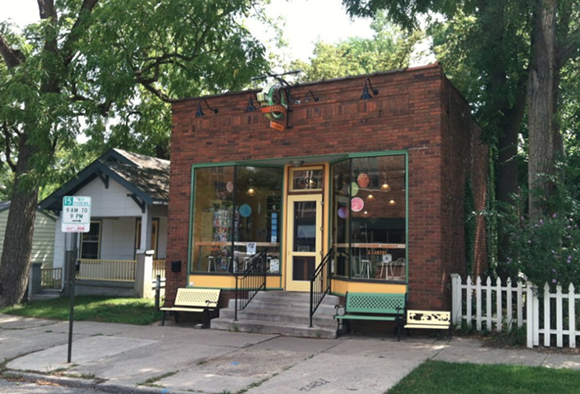 Ann Arbor's Mighty Good Coffee will open a fourth location in an Old West Side space now occupied by the Jefferson Market and Cakery.
According to a post on the Jefferson Cakery's page, the shop is closing on Sunday and Mighty Good is moving in.
"Please join us for a goodbye party this Friday, featuring $2/ cake slices, Paul's special chips and pop specials," the post reads. "Brunch will be served over the weekend for your enjoyment. Thank you to all our friends and neighbors for showing us so much love the past 9 years!"

Mighty Good owner Nic Sims said the project came together quickly, and no timeline is in place. But they don't want the building to be out of use for long.


"This has all happened at the speed of light so we have more questions than answers ourselves at this time," Sims tells
MT. "
All I can say at this time is that we will take over the space next week, regroup, refresh, set the menu, set up the coffee bar, and show up!"