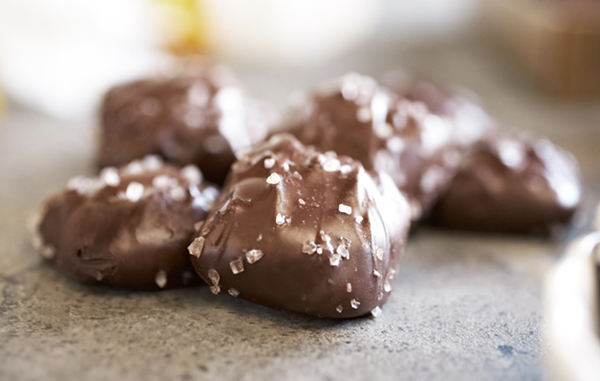 Beloved Michigan hot fudge and chocolate maker Sanders announced the company has purchased five acres of land next to its Clinton Township chocolate factory and headquarters.
What could be in store for the 142-year-old brand? The company says via a press release that it hasn't yet decided how it will use the land, but it could roll out more products or expand its factory.
The announcement is the latest in a series of moves designed to accomodate Sanders' current and future growth. Over the last three years, it added three new production lines and built a 50,000-square foot distribution center. It also completed
an extensive remodel of its flagship Chocolate & Ice Cream Shoppe
located inside its corporate headquarters in October.
The new shop features two chocolate fountains, a fully visible bakery where customers can see a chocolate factory and bakery in action, and new marble countertops that resemble the original look of the Sanders shops from early last century.
"Metro Detroit is our home, so we are committed to investing in the area and providing more job opportunities," Ron Rapson, president of Sanders and Morley Candy Makers, says in a press release. "With this land being so close to our existing property, we decided the best strategic decision was to make the purchase."