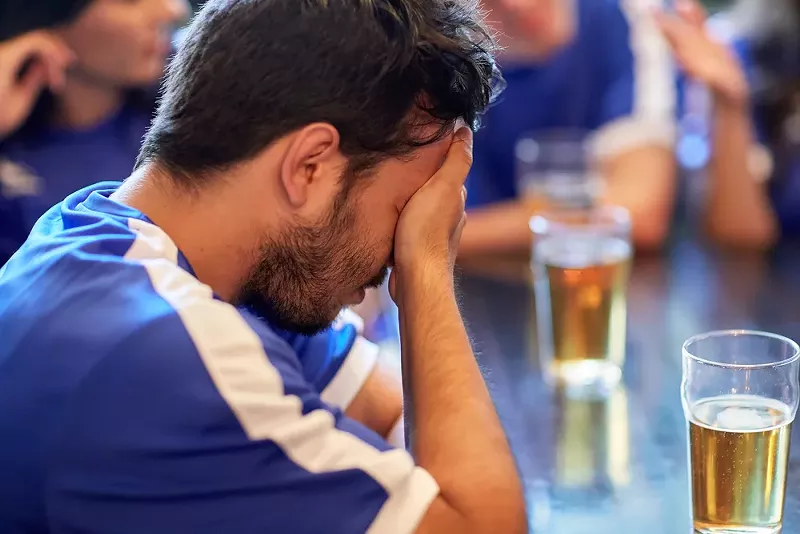 Michigan has been dethroned as the cheapest state to buy a 24-
rack
of beer.
The unsettling news comes in a follow-up to a 2017 study by
Simply.Thrifty.Living
analyzing the cost of beer in each state. The original 2017 study analyzed the cost of popular brands Bud Light and Miller Light from national retailers sold in rural and urban populations to extrapolate an average price of beer per state.
In 2017, thirsty Michiganders benefited over the rest of the nation with an average cost of $14.62 for a case of beer, beating out California at $14.87 and Illinois at an even $15.
The 2019 follow-up study, however, paints a different picture. Not only did Michigan lose its rank as the state with the cheapest beer, but it also dropped to number five — tying Kansas with an average cost of $16.07 per case of beer.
The study suggests that the average cost for a case of beer in Michigan increased by nearly $1.50 since 2017.
Illinois ($15.20) beat out South Carolina ($15.32) for the top spot, followed by New York ($15.98) and Rhode Island (15.98).
Alaska ranked as the most expensive state for beer in 2019 at $31.21 a case – a $10.56 increase from 2017.
At just 4.2 percent ABV for both Bud Light and Miller Light, you're might better off buying a hearty beer from Michigan craft brewers instead.
So many restaurants, so little time. Sign up for our weekly food newsletter delivered every Friday morning for the latest Detroit dining news.