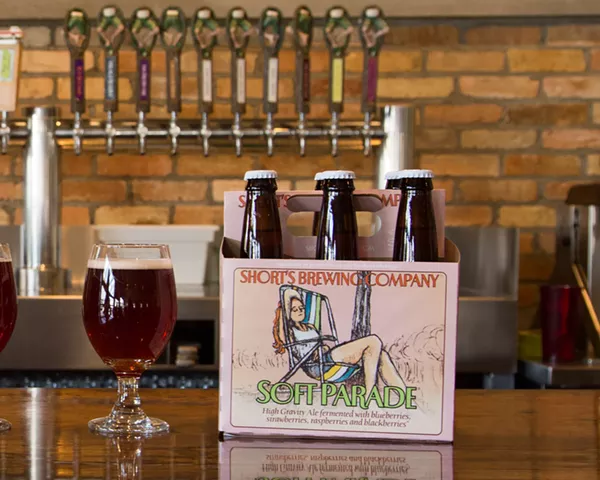 On Wednesday, Bellaire and Elk Rapids-based
Short's Brewing Company
announced its sale of a 19.99% stake to California's
Lagunitas Brewing Company
. Though this may not seem like big news, Lagunitas was recently
taken over by Heineken
after what started as a 50% stake in the company in 2015. This means that a substantial portion of Short's indirectly belongs to the international beer giant.
"This partnership with Lagunitas is just another part of evolution in the cycle of our dynamic and growing business," Short's founder Joe Short said in a news release. However, craft beer snobs aren't so sure.
As in most industries that have potential for both indie and corporate success, those within the world of beer fear that their favorite breweries may begin to "sell out," so to speak, focusing less on quality and more on profit. Not to mention, corporate buy-outs mean less money circulating locally in cities like Bellaire and Elk Rapids
.
Michigan's craft beer scene could take a hit from Short's recent move, as the brewery is the largest of its kind in northern Michigan, and among the 10 largest in the state.
Yet in national terms, large beer companies have experienced losses in recent years, while craft breweries have actually been on the rise. According to the
Associated Press
, total volume at beer giant Anheuser-Busch declined 2% in 2016, which includes a 1.6% volume decline in North America. At the same time, craft beer production in the United States more than doubled from 2011 to 2016, per the
Brewers Association
.
Craft beer's conflicting trends of state decline and national growth are certainly sending us mixed signals. Let's hope a generation of brew-loving Millennials can keep the craft beer scene alive and well in the mitten.