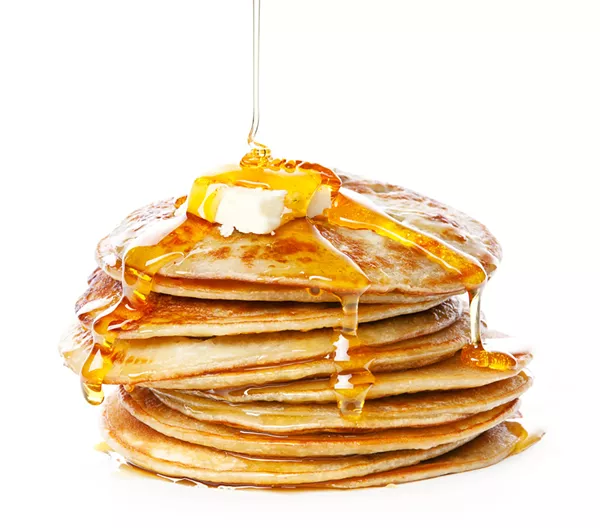 No matter which way you flip it, pancakes are the cornerstone of truly decadent breakfast delights. These sticky, sweet, round, floppy dough discs of pleasure are having there day as today is National Pancake Day
— and IHOP wants to give you a stack to celebrate.


Today is IHOP® National Pancake Day®. Today we celebrate that every pancake has the right to pancake. So come into IHOP® for a free short stack of pancakes. Rejoice! pic.twitter.com/3BH4XjS63N

— IHOP (@IHOP) February 27, 2018
The International House of Pancakes is flipping out and serving up a free short stack of flapjacks at select locations from 7 a.m. to 7 p.m.
Detroit, Dearborn, Livonia, Roseville, and Royal Oak are among some of the participating locations. Customers are encouraged to make a donation, however, as IHOP will be raising money for various children's hospitals and wellness charities.
Let your freak flag
fry
and get sticky with it.