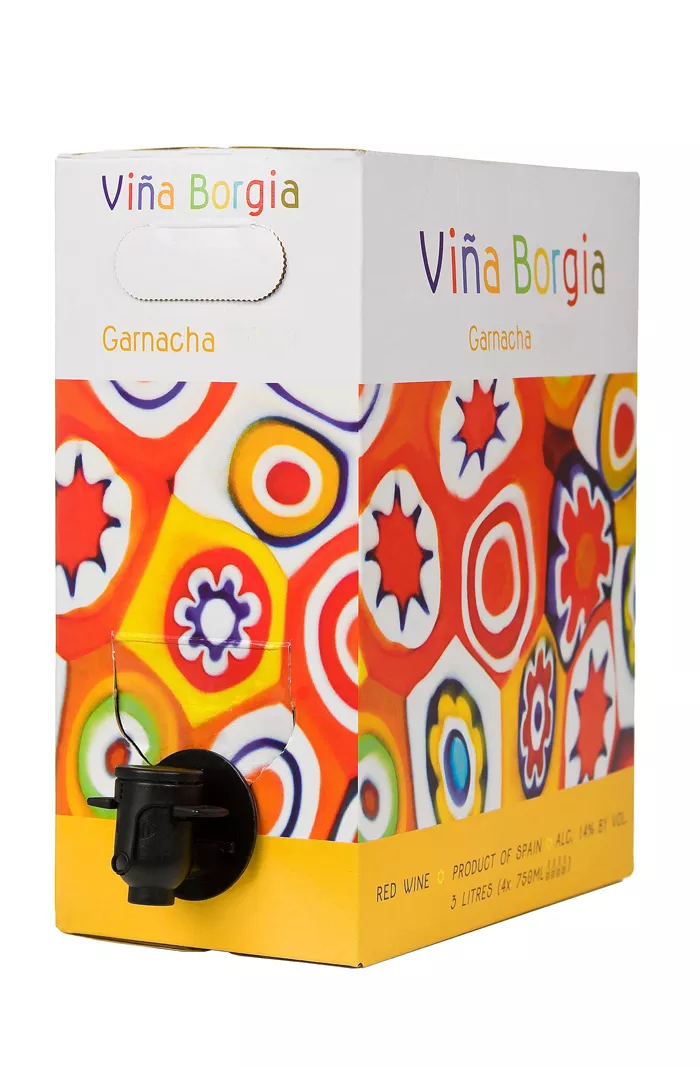 Box Score!
Viña Borgia Spanish Garnacha
Erin Galvin at Cloverleaf Fine Wine warns that it's not a blended varietal, but tells us that a Spanish Garnacha that comes in boxes and bottles has been "insanely popular for three years." It's called Viña Borgia, and the box provides three liters, about four bottles' worth. Galvin says, "I always tell people it's the perfect base for sangria, a very nice, light, pleasant, juicy, fruity Spanish Garnacha. It's just a really fun boxed wine."
It's $15.99 at Cloverleaf Fine Wine, 711 S. Main St., Royal Oak; 248-357-0400; cloverleafwine.com.
Special Blend
Artesa Elements Red Blend
Manager Mike Nowicki at Champane's Wine Cellars says the store stocks plenty of blends, ranging in prices from $8 to $20 a bottle. He singles out for praise the a New World blend, "Red Blend" by Artesa Elements, predominately made up of red Bordeaux varietals. Nowicki says, "It's heavier in alcohol, it's very plush, and it's very easy to drink. It's one of those 12.99s that drinks like a 25 to me. It's a lot of wine for $12.99." You can be sure that this price will be out many other wine dealers. Get it at Champane's, at 7007 Chicago Rd., Warren; 586-978-9463; champanes.com.