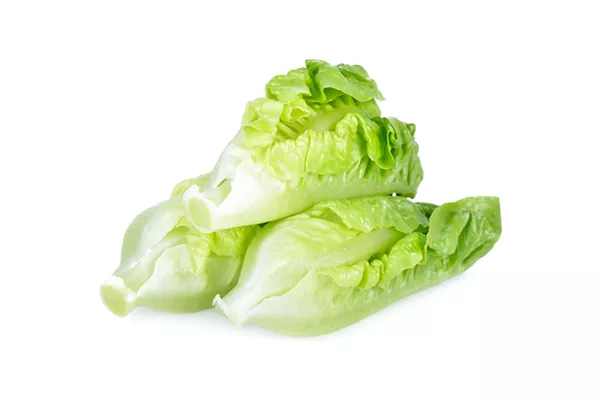 Meijer and Kroger say they're selling romaine lettuce that's safe to eat. The announcement comes as the federal government
continues to warn consumers
to avoid whole and chopped romaine lettuce while it investigates a multi-state
E. coli outbreak
.
The two chains say they aren't selling lettuce grown in the Yuma, Arizona region, which the U.S. Center For Disease Control reports is the where the outbreak originated. Company spokespeople tell the
Lansing State Journal
that
their romaine is sourced from central California or other growing regions.
Though the CDC says it's certain that the outbreak originated around Yuma — about 90 percent of the nation's romaine is grown there — it still can't pinpoint s single source. Some officials suspect the source isn't a single farm, but fertilizer, water, or elsewhere in the supply chain.
"No common grower, supplier, distributor, or brand has been identified," the department reported on April 20. "Based on new information, CDC is expanding its warning to consumers to cover all types of romaine lettuce from the Yuma, Arizona growing region."
This outbreak is different from one
that sickened 66 people and killed one person across North America
in late 2017 and early 2018.
Food Safety News
reports there have been nearly 80 E. Coli outbreaks linked to leafy greens since 1995.
The source of E. Coli is typically animal poop from an infected animal. While E. Coli can survive a good scrubbing, the idea that animal poop makes it onto your lettuce should be enough to prompt you to keep your leafy greens under the faucet for at least a few extra seconds.
Severe cases can lead to kidney failure and symptoms include stomach cramps, fevers, bloody diarrhea, and vomiting.
States that have reported people infected with the E. Coli strain now include Connecticut, Arizona, Alaska, Washington, Idaho, Missouri, Illinois, Ohio, Montana, Pennsylvania, Virginia, New York, New Jersey, Michigan, California, and Louisiana.