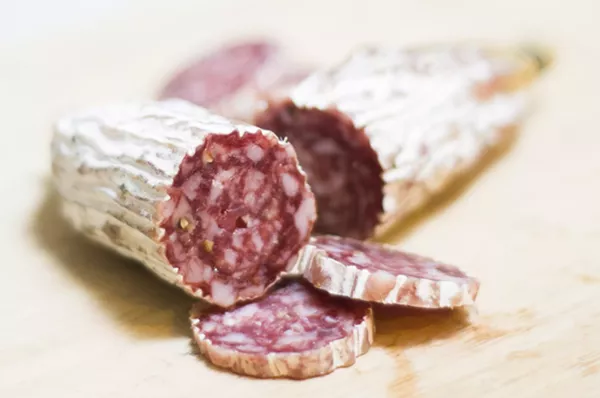 One of the best parts of eating in Michigan is that we have local, craft producers for just about everything, and often times there are more than one for specific foodstuffs. But when it comes to dry cured, fermented pig — or more specifically, salami — Michigan has lacked any real options
But that recently changed with the launching of Black Pig Salame Co., a Tecumseh-based fermented salami company that runs out of the Boulevard Market specialty shop. It's run by husband and wife team of John and Erika Aylward and is the state's first Michigan Department of Agriculture and U.S. Department of Agriculture-approved salami company.
Yes, there likely exists a chef who is fermenting salami in his or her kitchen, or some sticks on a table at a farmers' market somewhere. However, that's ultimately bootleg salami. Black Pig is the first legitimate purveyor.
So far the company always offers a
saucisson
, a French salami that holds coarsely ground meat and fat, and is simply spiced with black pepper, red pepper flakes, and garlic. Other varieties are rotated on a bi-weekly basis. That includes a Tuscan
finocchiona
filled with fennel and cracked black pepper; a Spanish chorizo driven by a smokey paprika; and a red wine and red pepper flake
sopressata
.
As for the science behind it, dry curing and fermenting a
saucisson
is basically about growing healthy molds as the salami ages to prevent bad bacteria from contaminating the meat. Black Pig first grinds Michigan pork before adding the peppers, garlic, and a bacteria culture. Nitrates are also added (
they're in all cured meats
, even if a producer claims otherwise) and the mix is stuffed into an all natural collagen casing before it's hung in a fermentation chamber, which is essentially a large fridge.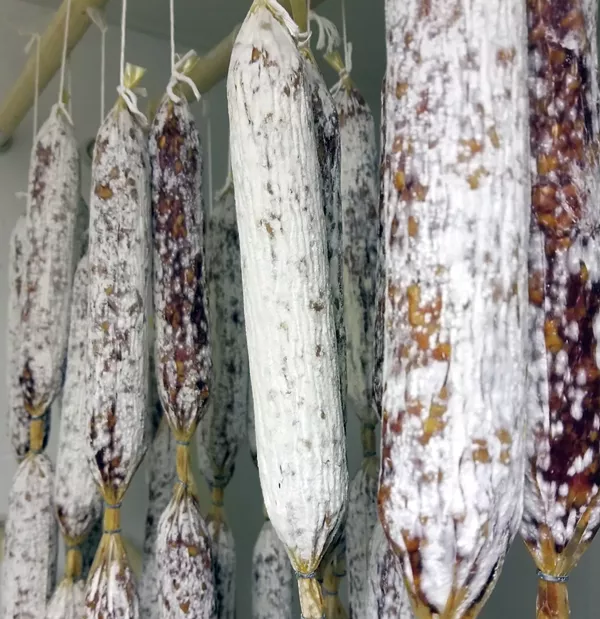 In the fermentation chamber the temperature ranges from 70 to 90 degrees to activate the bacterial, which then consumes dextrose and converts it into acid. As the acidity drops — or the salami gets more acidic — harmful pathogens are killed and can't grow.
The pH level and bacterial culture are two of the major factors in developing the salami's flavor and style. One can take the same spices but adjust the pH and change the bacteria to produce distinctly different sticks. As the salami dries, Black Pig monitors how much water remains in the meat to ensure nothing harmful can grow. From the first grind until the stick is ready to slice, the process takes between 30 and 35 days.
"It's no different than it was done 500 years ago," Erika Aylward tells
Metro Times
. "We wanted a more solid salami — one that's firm and very flavorful. We don't want it to be less dry, and our recipe grind and style is that of a French
saucisson
."
The Boulevard Market also makes its own chocolate and cheeses, and the Aylwards started producing salami when other company's sticks they sold piqued their interest.
"We've bought and sold everyone's salamis over the last 15 years at the store, and it's been cool to watch companies start, see their growth, and experience it through tasting," Aylward says. "We were impressed with different companies like Olympia and Cremenelli, so we started playing around with it ourselves."
As of now, Black Pig is only offering direct sales of roughly nine ounce sticks on its
website
, or you can head to their Tecumseh store at 102 E. Chicago Blvd.
"We love to produce food and be really creative about it," Aylward tells us. "I don't want to be a meat factory, and we always try to be really clear about what our passions are and that's how it is for now."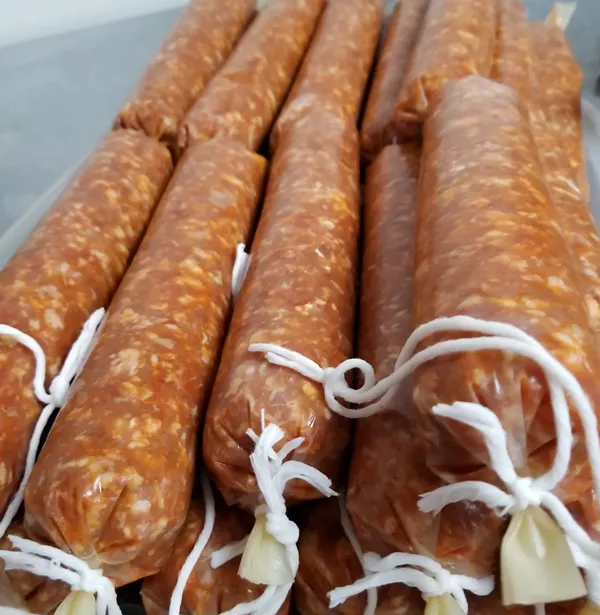 So many restaurants, so little time. Find out the latest Detroit dining news with our weekly food newsletter delivered every Friday morning.