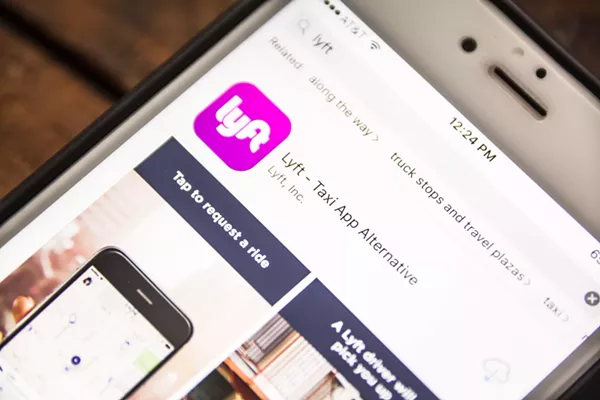 St. Patrick's Day is quickly approaching, which means brisket and green beer will soon be flowing freely.
In an attempt to curb the number of inebriated drivers getting behind the wheel on Sunday, Lyft is teaming up with Budweiser to offer discounted rides on St. Patrick's Day. The collaboration, as part of a marketing campaign for Budweiser's "Prohibition Brew," will give riders a 50 percent discount on St. Patrick's Day fares if they use the promo code "PROHIBITIONDTW." The discounted fares are offered up to $8 dollars maximum.
Additionally, law enforcement from the Oakland County Sheriff's Office and Ferndale Police Department will be stopping by area bars and pubs to distribute green Lyft coupons eligible for $15 off of a regularly priced fare. The coupons will be in effect from 12:01 a.m. on Saturday, March 16, through 11:59 p.m. Sunday, March 17.
"Our goal is to ensure that everyone here in Ferndale celebrating, has a happy and safe day," Ferndale Police Sgt. Baron Brown said in a statement. "Say "Hi" to one of our officers. Take a coupon with the Lyft promo-code. Use the Lyft app to get home at the end of your day of green beer. You don't have any excuses if you get locked up for driving after you've been drinking."
So many restaurants, so little time. Sign up for our weekly food newsletter delivered every Friday morning for the latest Detroit dining news.