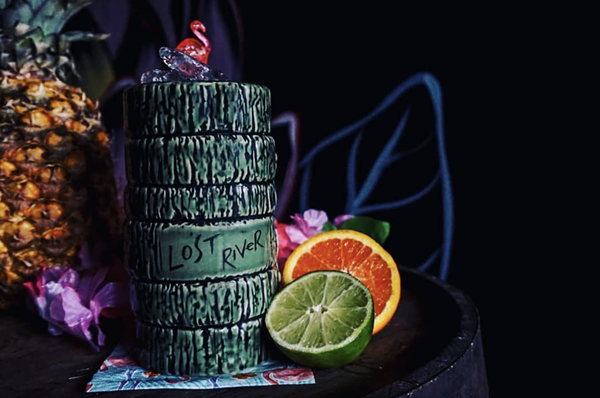 Detroit's second tiki bar opens up this Friday on Mack Avenue on Detroit's east side.
Owners Matt Mergener and Karen Green
made the announcement on Facebook
yesterday evening after spending the last several months renovating a roughly 1,000-square-foot bar formerly called Memories Jazz & Blues Lounge.
Expect signature drinks appropriate for a tiki bar and Lost River's takes on classics. That means mai tais, painkillers, fogcutters, and a drink called Strip and Go Naked — a mixture of orange juice, lime, gin, vodka, grenadine, and Stroh's. Another — Rose's Gin and Tonic — will be served in a "bathtub mug," which is a tribute Green's great grandmother who was involved in bootlegging.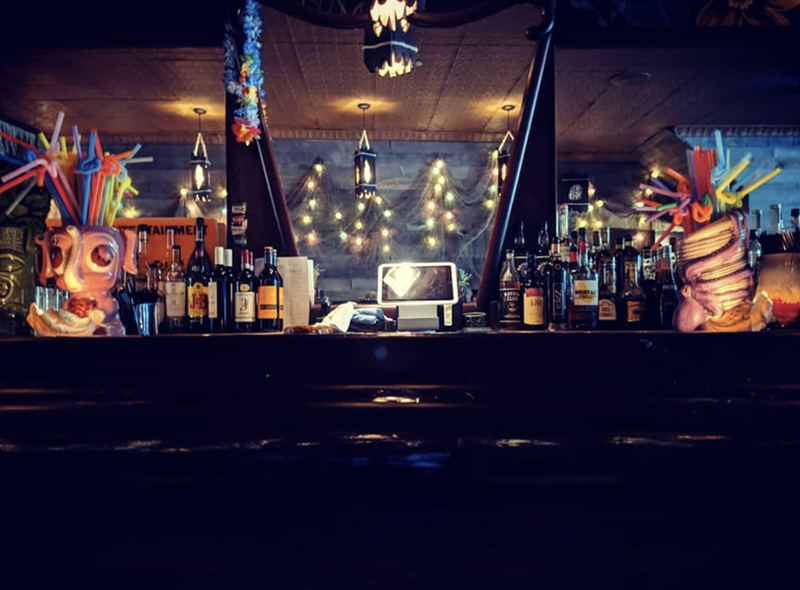 The interior is filled with kitschy Polynesian items — like an old tiki statue from a United Airlines promotion to fly from Detroit to Hawaii — and other relics Mergener collected from Detroit's classic tiki bars, like Mauna Loa and Chin Tiki. Neon artist George Vidas of Signifier Signs produced pieces for the bar, and Hamtramck Ceramck is making custom mugs.
Lost River is located at 15421 Mack Ave., Detroit.
So many restaurants, so little time. Find out the latest Detroit dining news with our weekly food newsletter delivered every Friday morning.