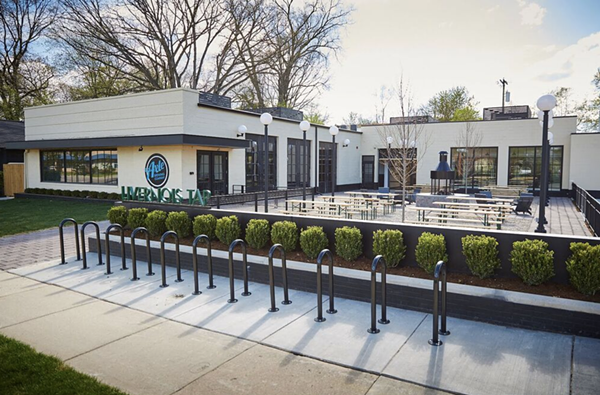 The northern burbs newest brewery, Axle Brewing Co.'s Livernois Tap, opens on Saturday.
According to a release from the company, it will feature a rotating list of 12 to 15 beers on draft including their flagship beers along with seasonal pours and tap room exclusive releases. In addition to draft pours, 32-ounce Crowlers will be available to go.
The brewery/restaurant is a product of Grey Ghost's Joe Giacomino, John Vermiglio, and Will Lee, who also brought in former Gold Cash Gold chef Reid Shipman.
The 10,000 square-foot space at 567 Livernois was designed in partnership with Patrick Thompson Design, according to the release. Its 65-seat beer garden sits at the entrance of the space flanked by greenery and circles a seven-foot fireplace and Adirondack chairs. Inside is a 30-seat bar and 80-seat dining room lined with wood floors and adorned with murals and artwork by Don Kilpatrick and Joe Benghauser of Detroit Wood Type Co.
The menu is divided into snacks, vegetables, 'stuff on bread', 'from the cast iron', sides and desserts. Among the highlights are Fried Bologna Corn Dog, Crispy Animal Parts and Buffalo Fried Green Tomatoes. Floats will feature Axle's beer and a rotating artisan ice cream.
Giacomino tells the
Freep
that the brewery's target demographic are families in the area, so the brewery is a family-friendly environment complete with stroller parking and baby changing stations.