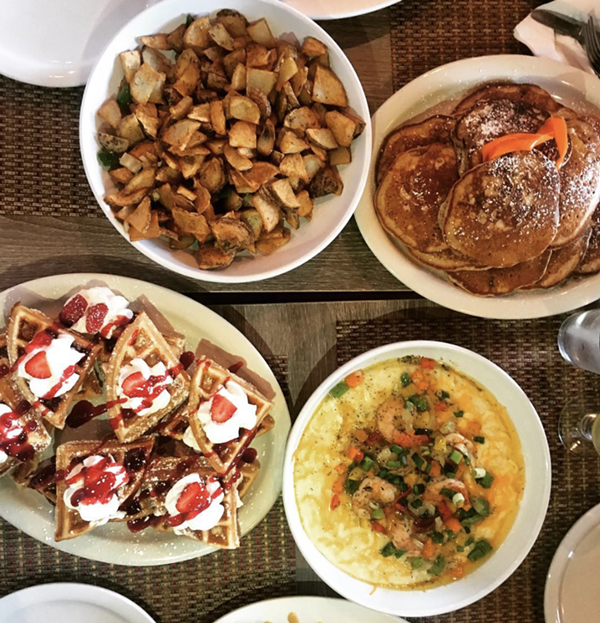 Le Petit Dejeuner has established itself as one of the city's favorite breakfast spots, but this week it moves into new territory with a dinner service it's calling "Breakfast is the New Dinner."
This week's menu includes shrimp and grits, salmon hash, catfish, corn pancakes, wings and waffles, and more. After about a month, the restaurant will change up the menu a bit with new specials like croquettes, but the favorites will remain in place.
What motivated breakfast specialists to get into the dinner game? Co-owner Tina Motley says it was never a planned thing. One of the markets from which Le Petit Dejeuner purchases its meat put signs up throughout their store that read "Breakfast is the New Dinner."
"I thought, 'That's a good idea,' so they gave us the signs and we put them up," Motley tells
Metro Time
s. "So some of our customers saw the signs and said 'Hey, when are you going to breakfast for dinner? Because we love eating breakfast for dinner.' So, we've been thinking about it and decided to launch it this year."
Motely says she's excited to offer breakfast for dinner, but it will likely remain a one-day-per-week thing for now. Live entertainment is planned for each dinner, which runs from 5 p.m. to 9 p.m. every Wednesday.
Le Petit Dejeuner left the space that it shared with the TV Lounge on Grand River early last year, then reopened in a new space at 6470 E. Jefferson Ave. near Belle Isle.