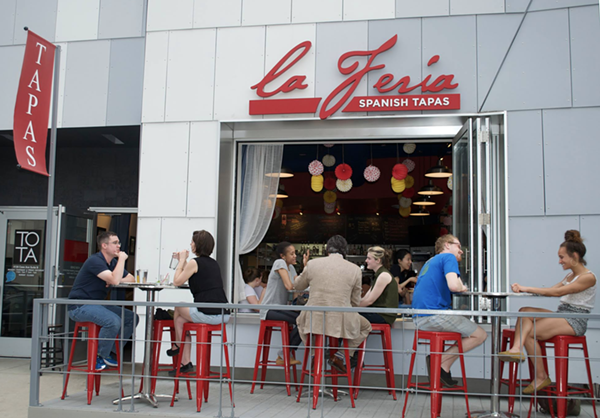 The owners of Midtown tapas restaurant La Feria are planning a new wine bar and retail shop that features high end Spanish tinned seafood.
The roughly 30-seat spot, called Cata Vino Mercado and Wine Bar, will open in the space next door to La Feria, but will have a separate identity,
Eater
reports.
Canned seafood is common in Spanish wine and tapas bars, and is beginning to land on American menus to fanfare. In New Orleans, for example, popular restaurants like N7 and Estano offer selections of canned seafood, while locally, Brujo is known for using it in its tapas and tacos.
The approximately 50 bottles of wine that Cata will offer for sale and on the menu will be mostly made up of Spanish options and include a range of sherries.
Partners Pilar Baron Hidalgo, Elias Khalil, and Naomi Khalil hope to have the shop open by late November or December.
So many restaurants, so little time. Find out the latest Detroit dining news with our weekly food newsletter delivered every Friday morning.