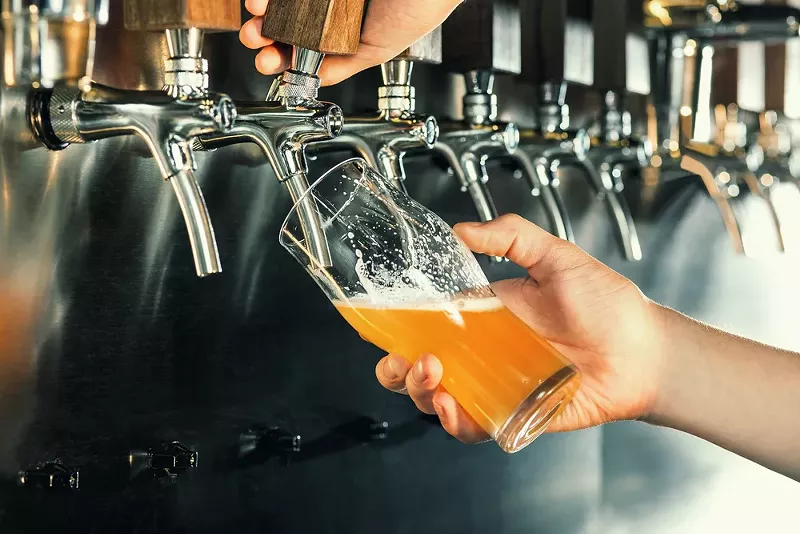 New legislation introduced in the Michigan Senate could change last call from 2 a.m. to 4 a.m. on weekends and holidays in Detroit's Central Business District.
As proposed, the law would only impact businesses in Detroit's Central Business District, which is roughly bordered by Jefferson Avenue to the south, The Lodge to the west, Interstate 375 to the east, and Interstate 75 to the north.
But Sen. Curtis Hertel (D-East Lansing), who sponsored the bill, tells
Metro Times
he's open to amending the bill to include other cities or areas in Detroit.
Under the proposed law, businesses would have to spend $10,000 annually to obtain an extended hours license. Eighty-five percent of the revenue would go to the local police department, and bars would be required to have extra security on premises.
Hertel says the changes are a way for downtown Detroit to compete with other cities that have later closing times. Some bars in Chicago, for example, don't close until 4 a.m. Pushing parties later into the evening makes the city more appealing for large sporting events, conventions, and other big events, Hertel says.
"I was born in Detroit, my grandparents owned a bar in Detroit, and in having discussions with business owners and the mayor's office, there is a concern about the city being able to bring in conventions and other big events," he tells us. "Speakeasies and other businesses that shouldn't be there are, and this provides more regulations and protections that should be in place."
Similar bills have been introduced in recent years but never passed. One died last legislative session, and a 2014 bill that cleared the Senate died in the House.