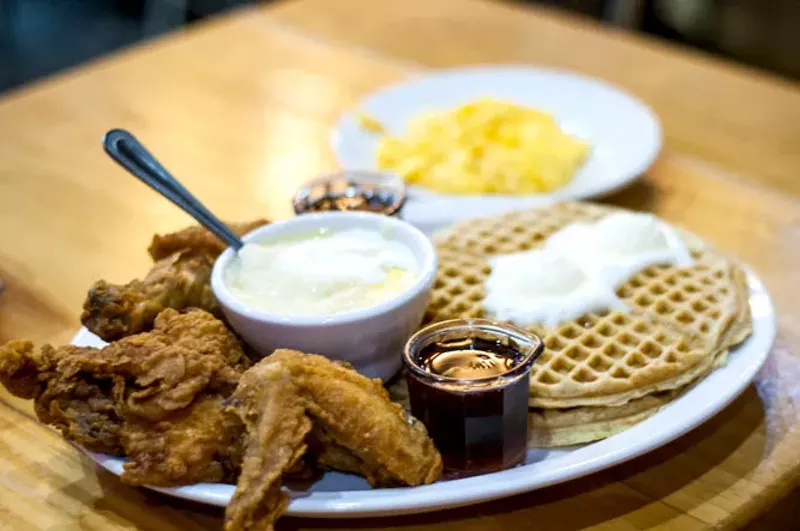 Avenue of Fashion fried chicken and waffles purveyor Kuzzo's is plotting a second location that will open in Midtown.
Crain's
reports that owner Ronald Bartell has signed a five-year lease for a 4,000-square-foot location in The Woodward @ Midtown development, which is being planned by Detroit-based developer Queen Lillian II. The site is at Woodward Avenue and Stimson Street just south of Mack Avenue.
The new 125-seat space will have a full bar, offer the same menu as the Livernois location, and likely won't be ready until early 2020.
Bartell opened the Kuzzo's Chicken & Waffles at 19345 Livernois Ave. in January 2015 and did $2.5 million in sales last year.
So many restaurants, so little time. Find out the latest Detroit dining news with our weekly food newsletter delivered every Friday morning.