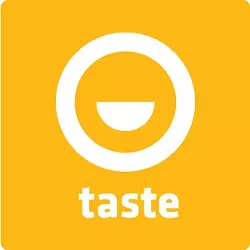 Amadeus Cafe & Patisserie 122 E. Washington St., Ann Arbor; 734-665-8767; $$$: Amadeus is a unique restaurant designed after the Old World cafés of Vienna. A variety of traditional dishes from Central Europe are offered, as well as desserts and a unique list of wines and beers. Enjoy candlelit dinners and live classical music on the weekends. Family-owned and -operated for almost 20 years.
Antonio's in the Park 15117 Kercheval St., Grosse Pointe Park; 313-821-2433; $$: This romantic little Italian restaurant has all the Old World charm of a courtyard café in Rome. The menu has pastas, thick, rich soups and to-die-for specials. The atmosphere is so relaxing that slow service would seem like a gift.
Assaggi 330 W. Nine Mile Rd., Ferndale; 248-584-3499; $$$: Assaggi's Mediterranean dishes include wood-fired pizza (prepared, naturally, in the prominently displayed wood-fired oven), antipasti and sea scallops with hand-rolled pasta. A full wine list and a full bar are available to accompany your lunch or dinner.
Atlas Global Bistro 3111 Woodward Ave., Detroit; 313-831-2241: Voted by our readers as the best affordably expensive restaurant (under $50 per diner), Atlas has the vibe of a hip city eatery thanks to its striking interiors, knowledgeable servers and international cuisine. In Atlas' quirky kitchen, ingredients don't necessarily remain with their cuisine-of-origin, and the fusion fare can be at once exotic and down-home, mixing it up with lemongrass, cactus, Gorgonzola, caviar and black-eyed peas. And Atlas simply oozes hip urban cachet, nestled in the Addison Building — a 1905 beaux arts structure that once flirted with the wrecking ball — where it sports high ceilings, polished floors and street views of Detroit's historic Brush Park.
Baker's Keyboard Lounge 20510 Livernois Ave., Detroit; 313-345-6300; $$: The world's oldest operating jazz club, now with a new lease on life, features big band and jazz jam sessions and a great late-night dining menu, with metropolitan Detroit's finest local musicians live every weekend. A perennial winner of our best jazz club categories, if your date likes jazz, you have to take her to Baker's Keyboard Lounge on Sunday to catch a performance by the Christopher Key Quartet. Get there early and score one of the horseshoe-shaped booths — just right for two.
Bistro 222 22266 Michigan Ave., Dearborn; 313-792-7500; $$: Michael Chamas' bistro, open almost a year-and-a-half, is well-positioned to attract diners with his imaginative Californian-Italian cuisine and reasonable prices. The walls of his intimate room, which seats 60, are decorated in subdued shades and accented with dark wooden panels. Much of the fare is assertively spiced, such as the zesty and generous portion of bruschetta topped with tomatoes, onions and peppers, and small scallops sautéed in a tangy lemon-garlic sauce and artfully presented in three scallop shells. Most of the entrées range from $13 to $19, a surprisingly low price considering the quality of the ingredients and the careful thought that has gone into their creation and presentation.
Café Cortina 30715 W. 10 Mile Rd., Farmington Hills; 248-474-3033; $$$$: Since Café Cortina was started in 1976, its reputation as a true ristorante has spread, its Venetian style pasta sauces are well renowned (and available for sale on the café's website). In today's fast-paced environment, this restaurant continues to present the true heart and soul of Italy, but at prices that are more Lamborghini than Fiat.
Café Felix 204 S. Main St., Ann Arbor; 734-662-8650; $$: Authentic European-style café, serving pastries, cakes and fresh baked bread on-site, as well as European wines, beers and liquors. They serve a full breakfast, omelets, crepes, soups, salads and tapas.
Café Zola 112 W. Washington, Ann Arbor; 734-769-2020; $$$: With tasteful art for sale on the brick walls, large picture windows fronting the colorful pedestrian traffic on Washington Street, and, in season, a sizable outdoor patio, Café Zola is one of the more comfortable restaurants in Ann Arbor. Mains have included spaghetti and meatballs marinara, lamb chops a la Turque, flat-iron steak with garlicky chimichurri sauce from the Pampas, and ahi tuna in a sesame-seed crust with wasabi butter, sugar snap peas, and that crunchy coconut rice. The wine list, a thoughtful if somewhat pricey one, contains at least one bottle in the middle 30s before the prices disappear into the stratosphere.
Coach Insignia 200 Renaissance Center, 71st & 72nd Floor, Detroit; 313-567-2622; $$$: This eclectic chophouse is the United States' second-highest restaurant and is located at the top of the GM Global Renaissance Center. Coach Insignia features incomparable food, great service and a world-class wine list to accompany a panoramic view of Detroit and our Canadian neighbors. Handicap accessible; dress code: no jeans.
D'Amato's 222 S. Sherman Dr., Royal Oak; 248-584-7400; $$: Neighborhood Italian joint with eclectic and "from scratch" fare. An appetizer of Beef Carpaccio will run you $11, and a pizza with shredded pork, red onions, cilantro, mozzarella cheese and more will run you $9. Pan seared sea scallops and house sausage comes with roasted eggplant and sundried tomatoes. There are many more beef, chicken and seafood entrées, and plenty of wines to wash them down with. What's more, there's often live music (call for schedule) and legendary Royal Oak martini bar Goodnight Gracie is connected to the restaurant.
See any errors or omissions? Let us know! Call 313-202-8043 or e-mail [email protected].
$=$5-$10; $$=$10-$25; $$$=$25-$50; $$$$=$50+