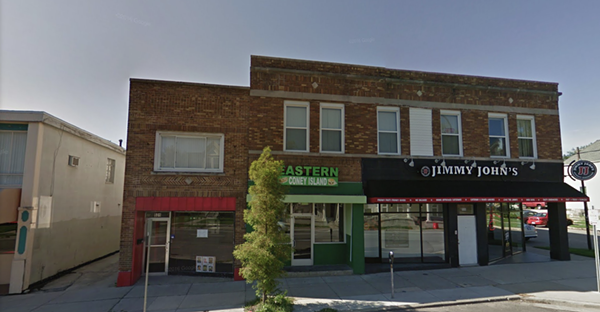 Veg-O-Rama owner Prafulla Kharkar says that above all else, the Indian-American dishes that he prepares can best described as "love food."
It's fresh, it's made with high quality ingredients, and it's made with passion, he tells us. But it's also all vegetarian and vegan, so it's made from nature, and in that way it's moral and healthy, unlike the fast food at McDonald's or Burger King.
"We want to spread the message of love, and food is the one thing that unites cultures, religions, and people from different walks of life. So we will spread love through food," Kharkar tells
MT.
The main vessels for that love in the fast casual restaurant are Kharkar's inventive veggie burger patties that aren't quite traditional Indian dishes, but made with Indian ingredients and flavors. For example, the Golden Crunchy Bird's Nest Burger is a patty of coleslaw, chick pea flour base, and cajun spices; The Love Seed Beet Them All is prepared with shredded beets, roasted sunflower seeds, flax seed, buckwheat, chick pea flour, and spices; and the Golden Crunchy Potato Burger is made with potatoes and Indian spices.
Some sides are similar to what you'll find at a coney island, including coney fries, jalapeno poppers, and a greek salad, while others are Indian options like samosas, pakora fritters, and chaat, which Kharkar describes as Indian street nachos. Vegan cheese is available for most dishes.
All burger patties are 3.9 inches and priced at $2.99 during Veg-O-Rama's opening week, though the entire menu is regularly $5.49 (for two burgers) and under.
Kharkar – who's opening the small shop on Friday at 533 W. Cross St. with his wife – is an entrepreneur who previously launched several information technology companies, but he began cooking seven years ago and decided that he found more satisfaction in the kitchen.
But he has big plans in Veg-O-Rama. He says he wants to see it grow into a national vegetarian chain that rivals McDonald's and spreads the love far and wide.
"There's really not many options out there for vegetarians, vegans, and nothing when you're driving on the highway. Our mission is to make a fast casual food chain, just like McDonald's, and we will grow from here," he says.
Ypsilanti seems like a good spot because it's where Domino's got its start, Kharkar tells us, and the community is growing and welcoming.
"The city is vey inviting, very welcoming, and working hard to make it a reality. For a new business it's important that you have so much support from the city," he says.
Find Veg-O-Rama's Facebook page
here
.