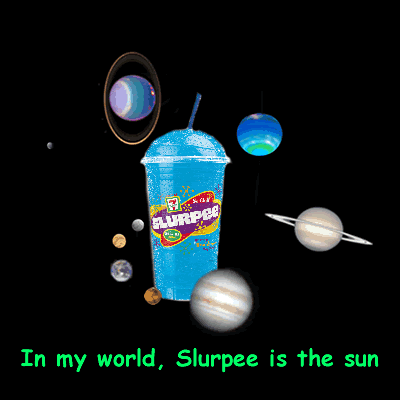 We at
Metro Times
enjoy being your go-to source for the
latest
in
7-Eleven news
, and today is a day that we probably don't even need to tell you about since its so engrained in the fabric of our nation.
But we're gonna do it anyway because we're excited and it's important.
Today is Free Slurpee Day!
You already knew that though because you're smart! From 11am to 7pm, you can get a free small Slurpee, no other purchases necessary.
Our 7-Eleven location of choice is the one on Hilton and 9 Mile — shout out to you bbs, we love you — but you can find the one nearest you right
here
.
Enjoy and don't let that shit explode in your face!