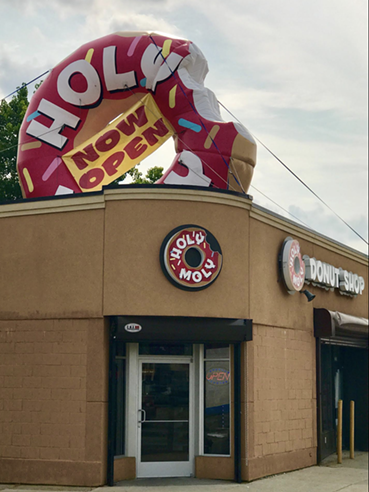 The Holy Moly Donut Shop — partly famous for excellent doughnuts, partly known for
executing a stroke of genius by opening next door to a pot shop
on Eight Mile Road — has its second location up and running.
It made its name with flavors like Devil's Food Cake ("airy devil's food cake donut topped with dark chocolate ganache and cocoa bits"), Blueberry Bourbon ("velvety smooth and sweet blueberry icing infused with just a touch of bourbon"), the Milk and Cereal ("rich and creamy Cruze Farm milk icing covered with Fruity Pebbles breakfast cereal"), and the Chocolate Ganache ("rich 70 percent dark Ghirardelli chocolate whipped smooth and topped with sprinkles or sea salt").
The new shop is at 20301 W. Seven Mile Rd. near Evergreen, and Holy Moly likely isn't done yet. The shop previously told
Metro Times
that a third location is also in the works, and it has said on social media that they could be headed to the western burbs. Stay tuned for updates.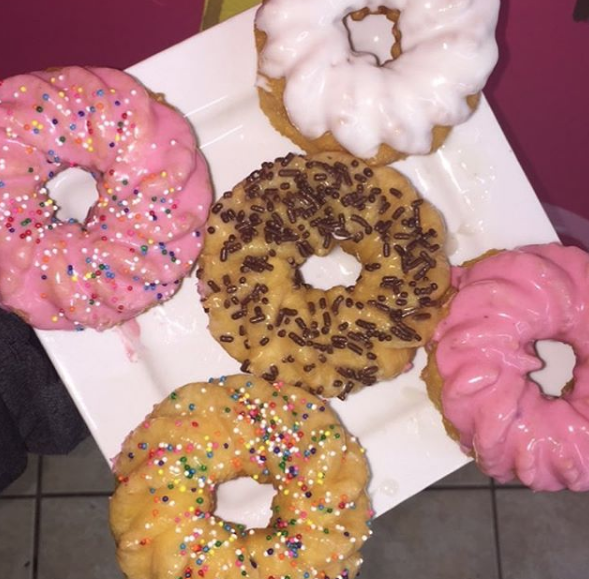 A new sandwich shop called Frenchies will take over the space of the space of
the short-lived French tea shop, La Boheme
. The shop abruptly closed in March when its owners returned to France, and
Eater
reports that the new owner is utilizing much of what was left behind. The menu will hold "French" items like french dip sandwiches, french toast, french fries, and a range of American dishes for breakfast, lunch, and dinner.
So many restaurants, so little time. Find out the latest Detroit dining news with our weekly food newsletter delivered every Friday morning.