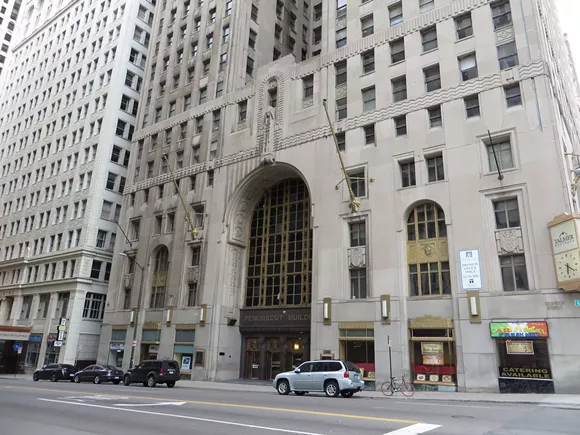 Back during Detroit's previous heyday, when automotive and ad execs were known to kick back in swanky, smoke-filled lounges after negotiating million dollar deals, they were frequenting places like the Caucus Club.
A young Barbra Streisand in 1961 got her start as a lounge singer at the establishment, which was a spinoff of the London Chop House, and remained a staple downtown until its 2012 closure.
Well, come as soon as this Christmas season, the shuttered restaurant is expected to make a revival when it reopens under new ownership and a new look inside its same space in the Penobscot Building.
The
Freep
reports
that restaurateur George Sboukis (his family owns Loui's Chophouse in Chesterfield) embarked on renovating the 6,000-square-foot eatery last year.
He is working on restoring it to its original luster, but with a few modern twists, including an "inspired" Art Deco look (including making use of Carrara marble salvaged from elsewhere in the building and the spot's signature old phone booth).
The menu will have that same chophouse concept, with dry-aged steaks, seafood, and fresh bread.
The addition of the Caucus Club adds to a number of dining institutions that have made a comeback in recent years. The London Chop House returned under new management in 2012 after a 31-year hiatus, as well as Joe Muer Seafood in 2011. Its return was followed by critical acclaim the following year.

See also:
Feng Taste offers designer sushi at a value