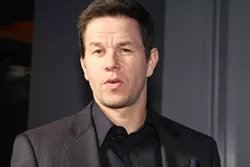 We first reported back in December that actor-turned-burger chain owner Mark Wahlberg and his two brothers are bringing their burger chain to Detroit's rapidly growing restaurant scene.



Greektown Casino Jack Detroit Casino- Greektown revealed that the restaurant will be located at 569 Monroe St., right across the street.



The location will be renovated to have two stories with a grand total of 4,200 square feet, according to a statement released by the owners. The restaurant is set to open this coming summer, so be on the lookout for Marky Mark sightings!


Just don't ask him about that Tom Cruise incident.




And FWIW, The Melt Burger looks amazing. Pickles, caramelized onions, bacon, and "government cheese"? Sign us up.