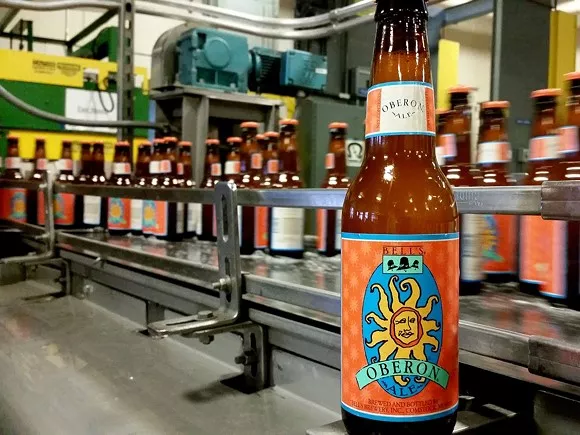 Bell's Oberon is one of those
things Detroiters are irrationally obsessed with
.
Perhaps that's because the slightly hoppy, slightly citrusy brew is only available for a limited run each year, or maybe it's because that run coincides so perfectly with the start of spring, Opening Day, and warmer weather.
Either way, the blessed day — Oberon Day — is upon us. Here's everything you need to know, according to Bell's.
1. You can get an early Oberon fix at Wyandotte's Mitten Pub during a release party on Saturday, March 24. The party starts at 3 p.m. Oberon, Mango Habanero Oberon, and other Bells' favorites will be on tap.
2. Tickets are still available for Craft Beer Night at Little Caesars Arena, also on Saturday, March 24. Oberon will be available while the Detroit Pistons battle the Chicago Bulls. Tickets are $65 and
can be purchased here.
3. Several midnight tappings are planned for Monday, March 26. HopCat locations in Royal Oak and Detroit, Honest John's, One-Eyed Betty's in Ferndale, and Fraser's Pub in Ann Arbor all have tappings planned for 12 a.m. Monday morning.
4. Sweetwater's Donut Mill is once again making Oberon doughnuts. They go on sale at 6 a.m. on Oberon Day and will be available at their Battle Creek and Plainwell locations.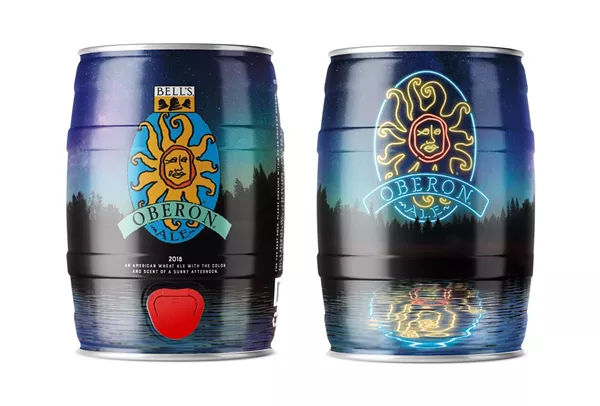 5. Oberon mini kegs will be available "around Memorial Day weekend," according to Bell's.
6. If you need an excuse to get out of work for Oberon Day, Bell's has created this "official" note.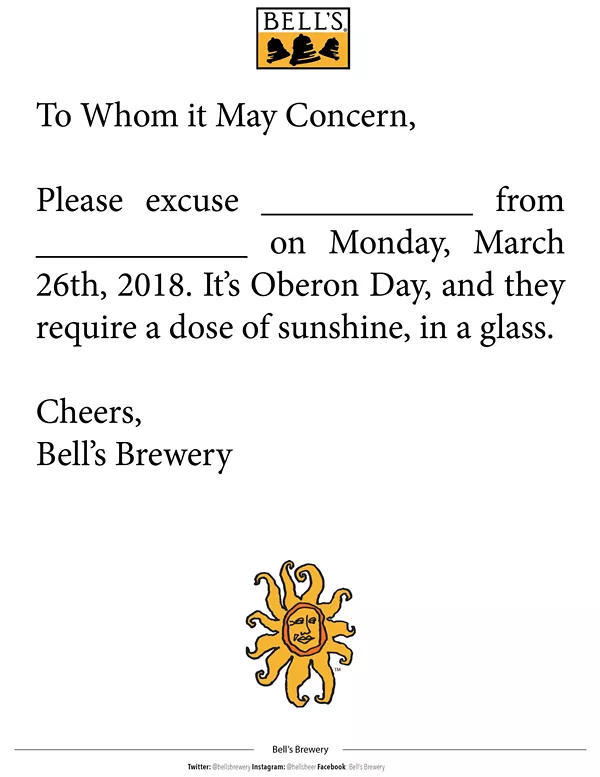 Fun fact: Oberon is available year round in Florida and Arizona?
So many restaurants, so little time. Find out the latest Detroit dining news with our weekly food newsletter delivered every Friday morning.