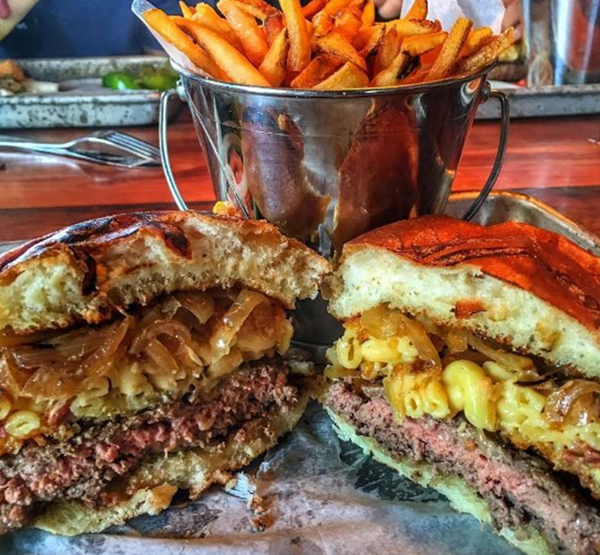 We at the
MT
food page are generally patty purists. A respectable burger should be fresh, high-grade meat that's lightly seasoned with salt and pepper. Tuck it between two buns with a slice of onion, possibly some good cheese, lots of pickles on the side, and leave it at that.
But it seems the town's burger chefs don't feel the same way. What are we finding stacked on patties these days? Coffee. Nutella and marshmallow. Foie gras. Pineapple and cheese sticks. Zanahorias. Krunchers. Or you can head downriver for a 250-pound patty. Nah, brah. Those are kids' games. Gimmicks.
Or so we used to think. In recent years, we've learned that the application of tzatziki to a feta-stuffed lamb patty, for example, isn't criminal. Burgers needn't be so simple, and we've been searching menus for the city's most creative takes.
Check 12 of our favorite of Detroit's most interesting and weird burgers here
.