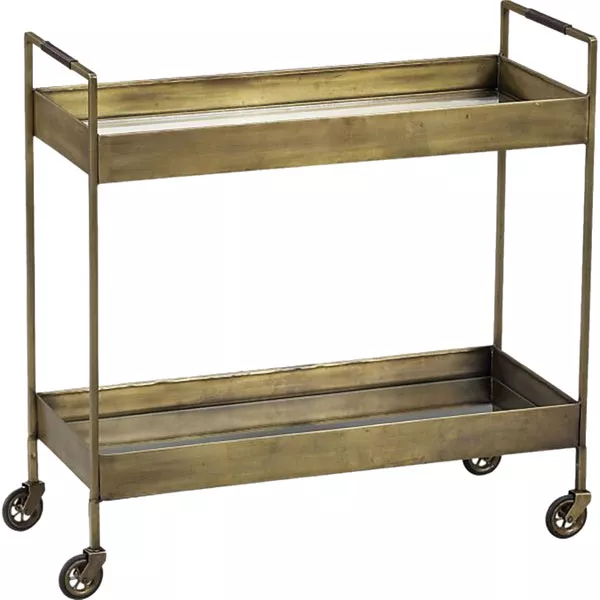 The Pioneer Woman Cooks:
A Year of Holidays
by Ree Drummond
HarperCollins; $17.99; 400 pp.
With stunning photos and directions as clear and illustrated as one could want, author Ree Drummond's The Pioneer Woman Cooks: A Year of Holidays is a fantastic collection of recipes, photos and homespun humor to help you celebrate New Year's Eve and the rest of 2014. Whip up a Resolution Smoothie on New Year's Day; Whiskey BBQ Sliders and Dr. Pepper Cupcakes for The Big Game; Glazed Ham for Easter; Watermelon Sangria for a sizzling Fourth of July cookout; and perfect Popcorn Balls on Halloween.
Libations Bar Cart
Keep a cocktail party's worth of barware and beverages close at hand on this trim trolley, burnished with the glow of yesteryear. A clear top shelf serves up drinks and condiments, while decanters, bottles and glassware sits pretty below.