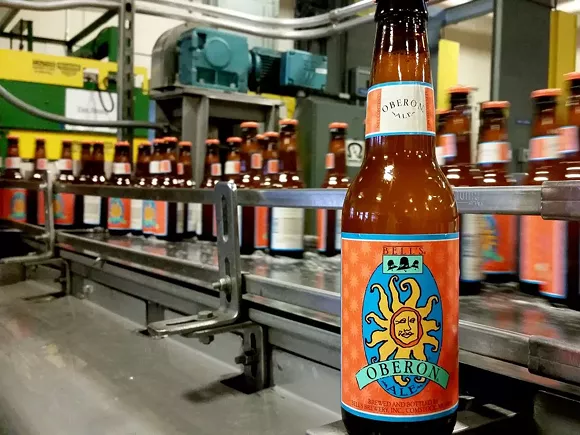 Our pals over on the western side of the state are likely properly inebriated by now, what with it being Oberon Day and all. A
tweet from Bell's Brewery
this morning confirmed that the seasonal suds are indeed flowing at the Eccentric Cafe in Kalamazoo.
If you're headed westward today, lucky you. Stop in to the official release party at the cafe this evening beginning at 6 p.m.
For those who wish to enjoy a bottle or two a little closer to home, head to Ferndale's One-Eyed Betty's,
which cracked open their own cases
last night at midnight.