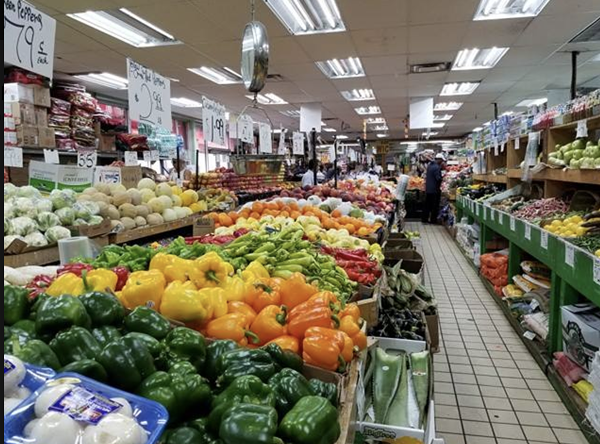 More than any other grocery store or market in Hamtramck, Al-Haramain International Foods represents the cuisines you'll find in the city's kitchens. It's filled with Yemeni, Bangladeshi, Polish, Ukrainian, and traditional U.S. groceries.
Also just like the surrounding the city — which is Michigan's densest — it's packed tight. And let's not even get started on the parking lot, which rivals Walter's Shopping Place on Conant as the city's craziest.
Fortunately, those issues will soon be resolved as the store begins a major expansion that includes a new location, up-and-out growth in its current store at 3306 Caniff St., and a new restaurant in the current location.
Al-Haramain's owner tells
Metro Times
the new location — which is being built out in the former Value World at 9329 Joseph Campau — will offer what he describes as American groceries similar to what one might find at a Kroger. He says the store should be open before Ramadan begins in May.
Plans for the current Al-Haramain location include a second story and an expansion into an underutilized portion of the building on the property's east side. The current location will still trade in what the owner describes as international foods, there will just be more space and more products.
Plans also include a small Arabic and Indian restaurant in the southeast corner of the building, and most of the groceries now in that part of the shop will be moved to the second story.
Thankfully, a parking lot reconfiguration and expansion to property to the east is also in the works. When complete the new lot will hold 48 spaces. Improvements to the facade are also planned.