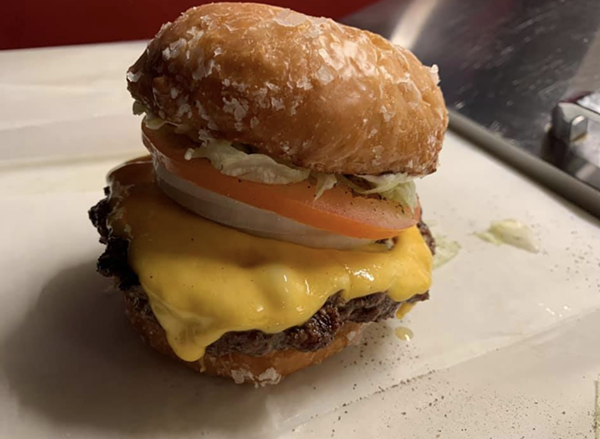 In recent years, Detroit's American Coney Island took paczki into new territory with its
coney paczki
.
Metro Times'
editorial staff tried sack of them last year and arrived at this verdict: "Actually good."
While there
are
plenty of
weird paczki
to choose from this year, one that stands out is the paczki cheeseburger that the burger masters at Hamtramck's Motor City Sports Bar will be grilling up on Saturday and Fat Tuesday.
The package will consist of a third-pound beef patty, cheese, lettuce, tomato and onion that's held between a regular or glazed
paczek
with no fruit filling.
Will it be good? Here's the issue — Motor City makes metro Detroit's best hamburger. It's a work of art. Putting its patties between paczki is like drawing a mustache on the Mona Lisa. But, what the hell, the paczki cheeseburger sure is a distinctly Hamtramck idea, so we'll give it a try.
Motor City is serving them as early as 8 a.m. on Saturday and on Fat Tuesday after 10 a.m. The burgers are $7.50, and the bar located at 9122 Joseph Campau Ave.
So many restaurants, so little time. Find out the latest Detroit dining news with our weekly food newsletter delivered every Friday morning.