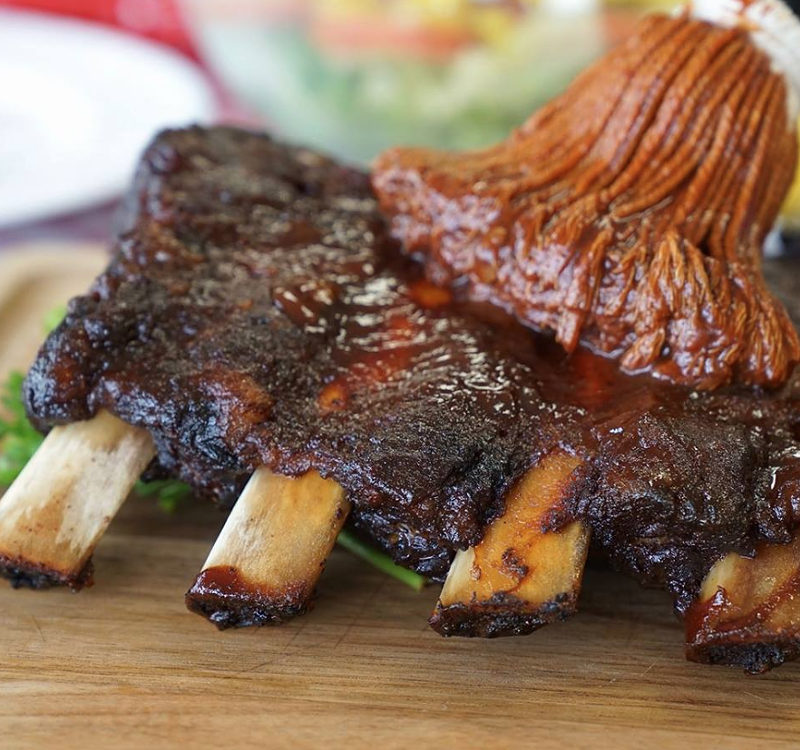 There are few neighborhoods in the nation with as much culinary depth as what the Lebanese and Arab populations have built in Dearborn.
On every major street there's killer traditional Lebanese cuisine, halal
burgers
, halal
tacos
, Yemeni
coffee
, Lebanese
bakeries
,
pizzas
, and much more as a growing number of second- and third-generation immigrant restaurateurs fuse Lebanese and "American" dishes.
And still, the area just keeps getting better. Among the latest additions is A.B.'s Amazing Ribs, a barbecue restaurant specializing in halal beef ribs, brisket, chicken, and more. The menu, of course, doesn't include any pork.
The Detroit Free Press
ran a glowing review after recent visits, calling the "rich" beef ribs "(expletive) amazing!" Apparently others agree, as the shop is selling out of food daily, moving nearly a ton of brisket and 400 to 500 slabs of ribs each week.
Find A.B.'s Facebook page
here
.
So many restaurants, so little time. Find out the latest Detroit dining news with our weekly food newsletter delivered every Friday morning.