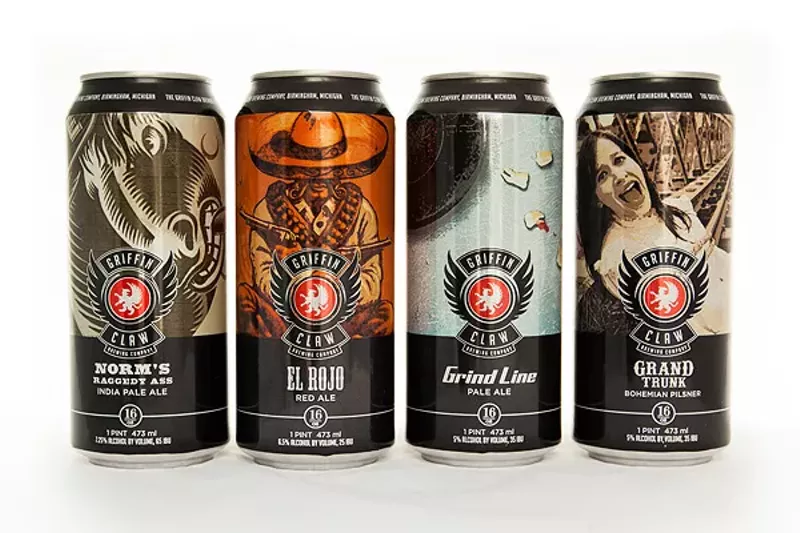 Birmingham-based brewer Griffin Claw is planning a new 33,000-square-foot facility in Rochester Hills that will allow it to boost production and run more small-batch beers.
The announcement comes as the company prepares a beer garden
called Lumen
in downtown Detroit's new Beacon Park.
Eater
reports that the new 20-barrel brewery will allow Griffin Claw to double its production, and it's expecting to put out 20,000 barrels annually this year between its two facilities. Plans are also in the works for a tasting room in Rochester Hills, but that will wait until the new facility is operating smoothly.
Griffin Claw plans to release 29 beers this year.