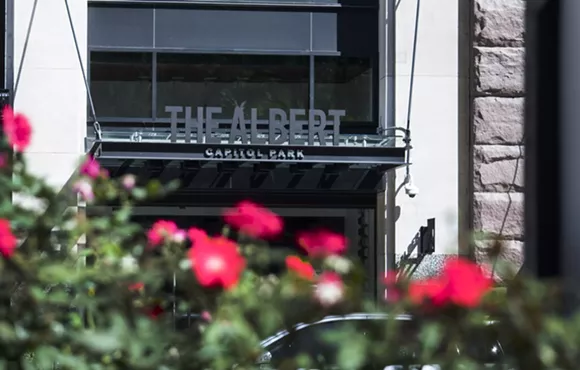 Fans of Go! Sy Thai will be pleased with this news. The fast-casual spot is expanding to include a second location in downtown's Capitol Park neighborhood.
The new branch is expected to open this fall, inside the Albert building (1214 Griswold), which is managed by Birmingham-based Broder & Sachse Real Estate Services.
Says Broder & Sachse CEO Richard Broder in a news release: "We are always looking to ensure our residents have diverse dining and entertainment options in their local community. As a well recognized brand throughout metro Detroit, Go! Sy Thai makes the perfect addition to The Albert's restaurant line-up."
The downtown location will have space for 29 seats, feature a condensed menu, and plans to offer delivery service in downtown and Midtown. The interior will be designed by Patrick Thompson Design to establish a unique feel in the market.
"The Albert is a perfect location for us to expand our Detroit business," says the restaurant's owner Cedric Lee. "With our menu of classic Thai food dishes, along with vegetarian/vegan and gluten-free options, we are eager to establish Go! Sy Thai as a staple within the Capitol Park community."
You might recall The Albert building - a 127-unit, 12-story apartment complex that opened last 2015. The ground floor of the swanky digs feature the Dessert Oasis Coffee Roasters, Detroit Bikes, while the residents enjoy a number of luxuries like on-site dog grooming, a gym and dry cleaning delivery.
For more information about Go! Sy Thai, go to
www.gosythai.com
.