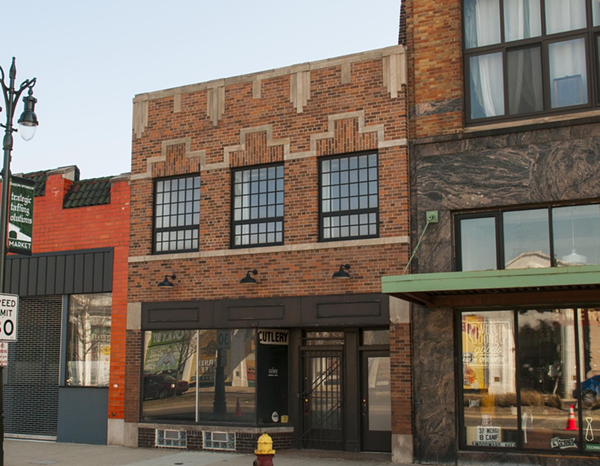 The
long awaited
opening of Gather is upon us as the restaurant will start service next week in the Eastern Market.
Partners Nate Vogeli, Lea Hunt and Kyle Hunt buck the small plates trend by trading in "large plates" that are prepared over open flame and intended to be shared with your dining partners at Gather's communal tables.
Their 34-seat, 2,200-square-foot space (including the basement prep area) sits across Gratiot Avenue from the Eastern Market in one of Detroit's most architecturally beautiful blocks.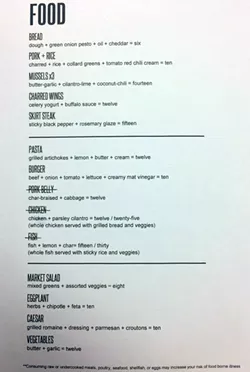 Prior to opening the restaurant, Vogeli worked as an executive chef on a dude ranch in Montana, where the concepts of simple cooking and big, warm hospitality helped shape the idea behind Gather. Lea Hunt worked in coffee shops, at Quicken Loans, and the Detroit Institute of Bagels. Her husband, Kyle Hunt, spent the last several years in the sustainability field with a firm that turns warehouses into landfill-free operations.
We sat down with the crew in March and talked about the concept, the food, cooking over a "campfire", and the roads each traveled before opening Gather.
Check out the interview here
.