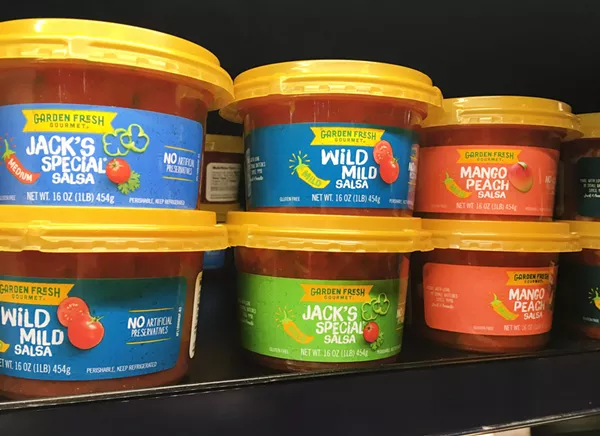 Garden Fresh Gourmet co-founder Jack Aronson is trying to buy back the company from Campbell's soup in an effort to ensure that the company remains in Ferndale.
Aronson tells
Crain's
that he's worried that a foreign company that's attempting to buy the brand from Campbell's will close the Ferndale salsa factory and move its 450 jobs out of state.
"While I decided a few years ago to sell Garden Fresh so that I'd be in a position to invest more into our community, the company has always remained my baby, and I worry about it," he told
Crain's
.
"I worry that Garden Fresh could end up in the wrong hands, that it could be moved out of town. ... or that it could end up in the hands of a suitor ... with no salsa experience (who) will run it into the ground."
Aronson sold the company to Camden, N.J.-based Campbell's in 2015 for $230 million. Campbell's recently announced it's selling its fresh foods division, which includes Garden Fresh and Bolthouse brand beverages and salad dressings. Aronson is only trying to purchase Garden Fresh.
Aside from this move, Aronson and wife Annette Aronson most recently
launched a high-pressure processing company
in Taylor. HPP is a pasteurization technique that uses cold-water pressure to make foods safer and stay fresher longer, thus eliminating the need for artificial preservatives.
The process involves placing sealed food in a vessel and hitting it with a high level of cold water pressure (about 8700 pounds of it), which inactivates bacteria, virus, yeasts, molds, and parasites.
So many restaurants, so little time. Find out the latest Detroit dining news with our weekly food newsletter delivered every Friday morning.