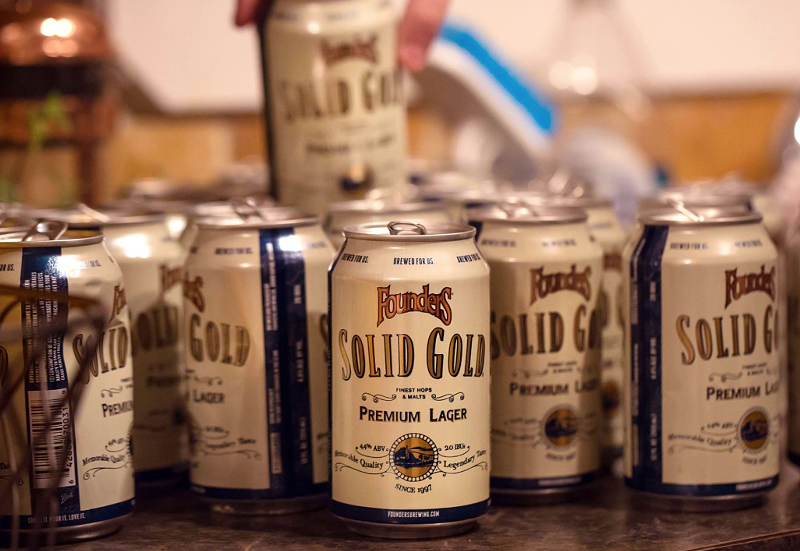 On Sept. 19, Founders Brewing Co.
announced via Twitter that it was terminating its membership
with the Grand Rapids Chamber of Commerce over the chamber's endorsement of gubernatorial candidate and noted homophobe Bill Schuette.
In the tweet, Founders said, "We stand with our LGBT Community and ask that the GRChamber reverse their decision."
Sane, kind, and moral people everywhere applauded the decision, while the lizard people brayed and called for a boycott. A week later, Founders appears to have decided that lizard people money trumps morals and decency. It blamed the tweet on a rogue employee (yeah, OK) and
announced via Twitter
that it wouldn't be leaving the chamber, after all.
"Beer is nonpartisan," the Friday tweet read. "We love our employees' passion for equality – and beer. It reflects what we strive for as a company. We're into beer — not political endorsements. We'll remain members of the @grchamber and support equality in our business & community."
As bad as that is, it's a later paragraph in the official statement that will make your eyes roll so far back in your head that you won't be able to see for a week.
"Founders has a two-decade long relationship with the Chamber and believes the organization has been out front on LGBTQ issues and diversity, equality and inclusion efforts for many years," the tweet reads.
Chambers, of course, are generally conservative bastions that support right-wing causes and candidates. The idea that any organization that supports Schuette is "out front" on any progressive cause or genuinely cares about civil rights would be laughable if it wasn't a claim that can have real life consequences for real people, as we saw with the election of Donald Trump.
Founders' first tweet referenced the Grand Rapids Pride Center, which noted in its own tweet some of Schuette's past work: "Earlier this year, the Michigan Civil Rights Commission ruled that our state cannot discriminate based on sexual orientation. In response, Bill Schuette communicated his dissent regarding these protections and stated he did not think civil rights protections should extend to the LGBTQ community."
Schuette is also the guy who famously led the charge against gay marriage, fighting Michigan's ban on it all the way to the U.S. Supreme Court. He lost the case in 2015.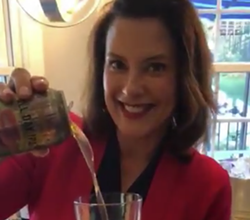 Founders' original tweet prompted a now-deleted tweet from Gretchen Whitmer, which showed a picture of her pouring an All Day IPA.
"Enjoying an All Day IPA from @foundersbrewing!" she said.
After Founders announced a reversal of its originally stated position, Schuette offered his own salute to the company.
"Tonight, as I often do, I'm going to have a Founders Solid Gold— maybe even two," Schuette said in a news release. "I look forward to working together with the chamber and Founders in the future. Michigan must be a state free from discrimination."
So many restaurants, so little time. Find out the latest Detroit dining news with our weekly food newsletter delivered every Friday morning.