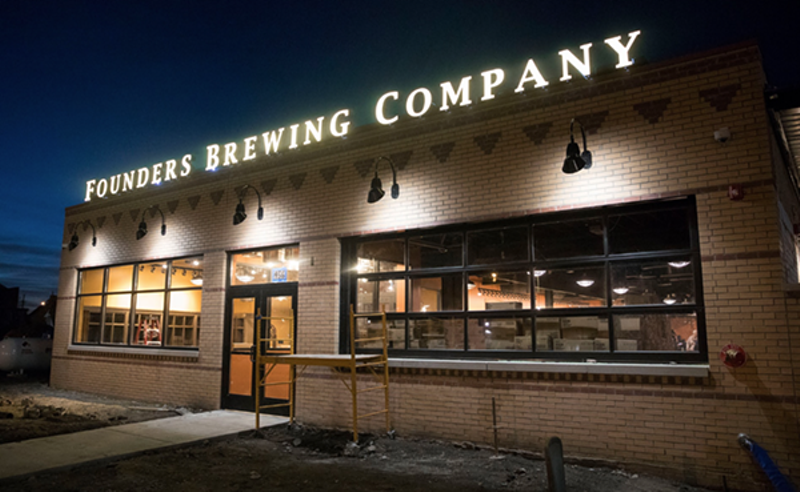 At long last, the day that beloved Grand Rapids-based Founders will open a Detroit outpost has arrived.
Founders Brewing Co. Detroit will welcome guests to its Midtown location on Charlotte Street today with a grand opening party that starts at 3 p.m. and goes 'til midnight. The brew pub's hours moving forward are Sunday through Wednesday from 11 a.m. to 12 a.m., and Thursday through Saturday 11 a.m. to 1 a.m.
The brewery is housed in the 14,000-square-foot building that used to hold the Cass Corridor Food Co-op. The opening event will double as a release for Founders' Canadian Breakfast Stout bottles.
Founded in 1997, Founders is best known for beers like the Centennial IPA, All Day IPA, and Dirty Bastard Scotch Ale.