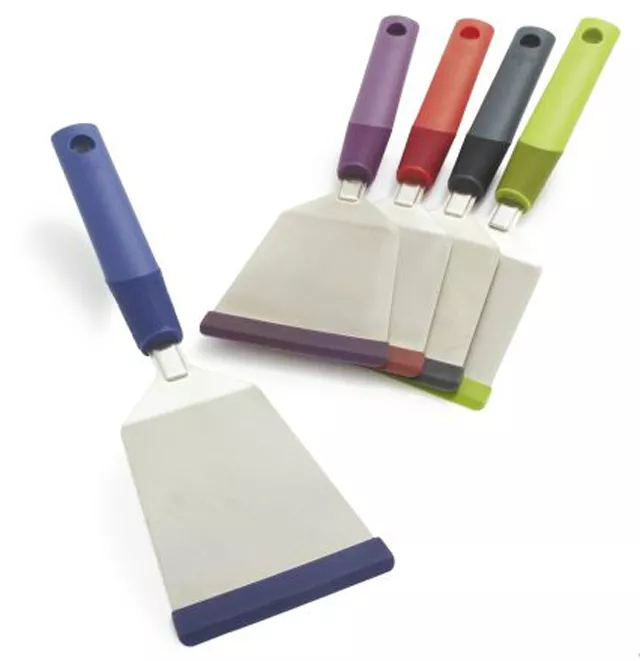 It's in the bag Bagger Dave's started out as a full-service burger restaurant in Berkeley in 2008. Since its humble beginnings, Bagger Dave's has expanded to 10 Michigan locations, including three opening this month in Shelby Township, Bloomfield Hills and Holland. The restaurant uses local food, working with more than 30 area vendors to create a large menu of burgers, chili, fries, salads, milk shakes and more. At the heart of the menu are seven signature burgers, and with the new restaurants come three new burgers, including a PB&J(alapeños) Burger. If you're less daring, though, you can build your own custom burger and wash it down with another thing that sets Bagger Dave's apart — bottled beer and wine. See baggerdaves.com for a locations near you.
Tashmoo goes pop Mixing up a newfound fondness for craft beer and creative pop-ups, Tashmoo Biergarten, in West Village, synthesizes the two, creating a welcoming, European-style beer garden. Granola maven Suzanne Vier and partner Aaron Wagner, the coordinators of volunteer-based "Team Tashmoo," opened this outdoor watering hole to crowds last year. "Tashmoo" is a Native American word that denotes "a gathering place" — specifically, for Vier and Wagner, it connotes a family environment that's diverse, non-alienating and not just all-hipster. Offering food from local vendors, including Avalon Bakery, People's Pierogi, Porktown Sausage, Treat Dreams and Corridor Sausage (all cash-only, folks), Tashmoo's menu strikes a balance between classic, hearty Oktoberfest fare and vegetarian eating. The all-Michigan beer menu will include both new and classic beers from New Holland, Atwater, Motor City Brewing Works, Bell's and Founders, and perhaps some ciders and harvest-season brews. The Biergarten will be open the weekends of Oct. 13-14, 20-21, and 27-28, at the corner of Van Dyke and Agnes streets, Detroit. For more information, see tashmoodetroit.com.
Art on the Farm What does farming have to do with art? That's precisely what the Detroit Contemporary intends to explore in its newest exhibition "For Farm Sake: A Farmer's Exhibition." Farmers, gardeners and artists plan to explore the importance of agriculture and local resources through art during this exhibition. The show definitely won't be a traditional art exhibit. One piece, "Heliotrope," choreographed by K. Natasha Foreman, is a dance involving 36 dancers and two violins. The piece is inspired by the concept, "farms are sculptures that dance." The dance mimics heliotropic plants like the sunflower, which follows the sun and rotates 180 degrees in a day. The show is all about encouraging individuals who are interested in agriculture and using local resources, such as those involved in the urban agriculture movement, while also producing some very original art. The dance begins at 6 p.m. with a short opera piece at 8 p.m., on Oct. 13, at 5141 Rosa Parks Blvd., Detroit; art remains on view until Oct. 27.
Bulk up! Hey did you know it's National Bulk Foods Week? That's right, Oct. 14-20 is the time to celebrate buying in bulk. Don't say we didn't tell you!
Know of any upcoming food-related events? Let us know! Call 313-202-8043 or e-mail [email protected]
food/thought
Baked Elements: Our 10 Favorite Ingredients
by Matt Lewis and Renato Poliafito,
with photos by Tina Rupp
Stewart, Tabori and Chang, $32.50
When Matt Lewis and Renato Poliafito opened Baked, their acclaimed Brooklyn bakery, it became an instant success. Look at Tina Rupp's photographs and the 75 recipes in Baked Elements: Our 10 Favorite Ingredients and you'll know why. Their favorite ingredients are peanut butter, lemon and lime, caramel, booze, pumpkin, malted milk powder, cinnamon, cheese, chocolate and banana. Resist, if you can, coconut caramel cluster bars; spicy brownies with ancho chile powder and fresh ginger or the pistachio-topped lime angel food cake. This is one sweet book!
the works
We never tire of recommending Kuhn Rikon kitchen tools. They're always as handsome as they are functional. No exception is this Tip Turner, a stainless steel, silicone-tipped spatula that's a must-have for use in non-stick pans to avoid scratches. Heat resistant to temperatures as hot as 600 degrees, it can be used on grills, cookie sheets and griddles; just about any cookware. Available in several colors, there is one to accent any kitchen. Pick one up at Sur La Table for $18.