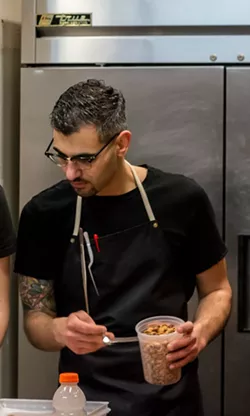 Flowers of Vietnam will relaunch with a ticketed dinner party at El Club on New Year's Eve. That'll be followed by a Jan. 3 grand opening in the restaurant's newly renovated Southwest Detroit space,
Eater
reports.
Founder George Azar started the business as a weekend-only pop up in January 2016 inside Vernor Coney Island, but temporarily shuttered it in March to work on a permanent space.
Chef de cuisine Andy Ngyuen, general manager Dan rice (formerly of Zingerman's) and beverage director Anna Atanassova (Tallulah Wine Bar and Bistro) will lead the restaurant with Azar.
He tells
Eater
that diners can expect the same menu concept as before.
We already had an identity," Azar says. "Nothing is really going to change. We're just going to grow bigger."