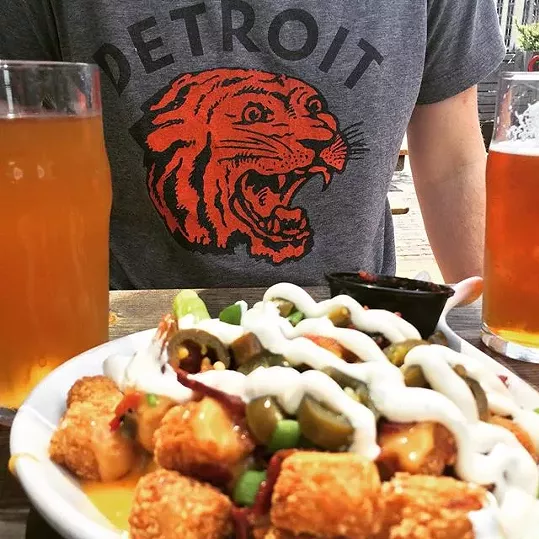 National Nacho Day is a holiday we try to celebrate year round but, indeed,
today is actually the real deal
holiday if you believe in food holidays. Naturally, that begs the question, where to go? And, more importantly, what to order? Lucky for you, the MT staff has culled some of our favorite nacho joints for some easy peasy cheesy decision making.
Tater Tachos - Mercury Burger Bar
Cheese sauce, crumbled bacon, jalapeños, salsa, and cilantro sour cream all atop a mountain of tater tots ($7).
Nachos - Iron Horse
A plate of corn chips, re-fried beans, queso fresco, shredded lettuce, tomato, onion, cilantro, and avocado ($11). Ask them to top it off with steak and chorizo for $8 more.
Mount Nacheesmo Challenge - Tio's Mexican Cafe
The world's largest plate of tacos, this five pound platter consists of beans, beef, chicken, pork, monterey jack and cheddar cheese, tomatoes, onions, green peppers, black olives, sour cream, guacamole, and creamy queso.
Chipotle Cheese Nachos - Imperial
Think chipotle nacho cheese, chorizo, carne asada, beans, cilantro, queso fresco, and jalapeño onion relish. (Price unlisted)
Super Nacho - Taqueria Mi Pueblo

Corn tortilla chips smothered with seasoned ground beef, melted cheese and topped with jalapeno peppers. (Starts at $6.15).