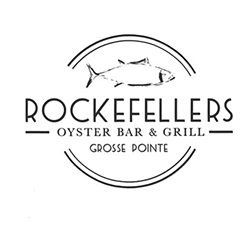 Authorities have ruled that a space heater was the cause of a 5-alarm fire that ripped through a restaurant and apartment building early Sunday morning in Grosse Pointe Park.
The building also just so happened to be owned by Bob Bashara, the convicted killer of his wife Jane, and was the site of his infamous sex dungeon,
says
ClickOnDetroit.com.
Firefighters found the property, at Mack Avenue and Nottingham Road, fully engulfed at 6 a.m. Sunday. A tenant of an upstairs unit called rescuers when the fire got out of control.
Bashara owned the property when it housed Dylan's Raw Bar and The Hard Luck Café. Court testimony in his murder trial showed that he ran a sex dungeon out of its basement.
The restaurant portion is now occupied by Rockefellers Oyster Bar & Grill. No one was injured, but the building is now considered a total loss.