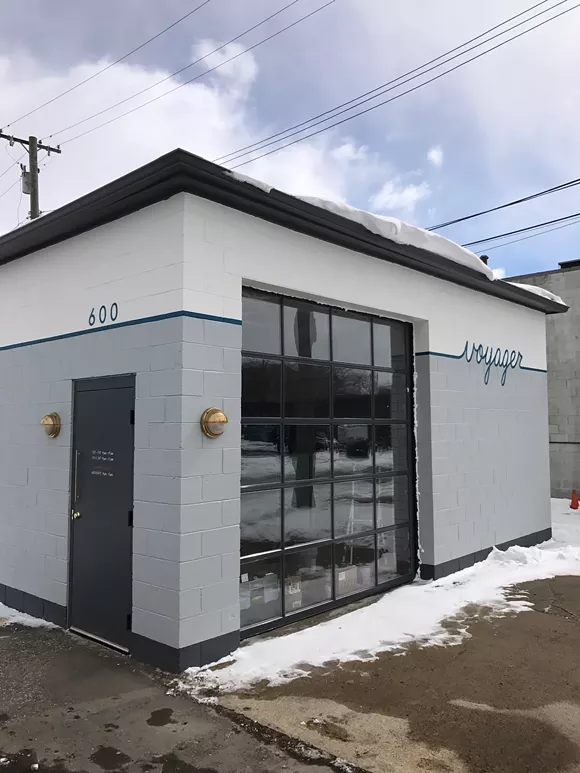 It's difficult to find a good oyster in metro Detroit. In fact, fish that comes from the ocean - and sometimes even the Great Lakes - is usually questionable around here, and most of the city's seafood restaurants leave something to be desired. That doesn't even get us started on how the abuses of the essentially unregulated seafood industry factor into what you're ordering.
In short, seafood is a risky proposition in metro Detroit, but that could partly change on Thursday when Voyager, a raw bar/seafood restaurant that will take a different approach to sourcing than what we normally see in the area, opens in Ferndale.
Owner Eli Boyer (who launched Gold Cash Gold) says that he'll address the aforementioned issues by exploring partnerships with small fishermen and shellfish farmers on the coasts who can get their catch/haul to Ferndale within 24 hours.
According to the restaurant, guests can expect fish "sourced from the Great Lakes region along with wild-caught, responsibly farmed, and sustainable seafood options." Those are the kind of things one wants to hear from their seafood purveyor, and Voyager seems promising.
"As a little place, we're doing all we can to support sustainable, ethically caught and farmed seafood," Boyer
told The Freep
, and plans also include regular oyster education and pairing events.
On the menu, you can find oysters, ceviche, a pickled seafood cocktail, peel and eat shrimp, and steak tartare. Mahi on the Hibachi and Chili Crab Spaghetti are other menu items that jump out, and there's a rotating catch of the day.
The opening comes several weeks after
a kitchen shake up
in which Boyer parted ways with Chef Marc Borgoff and brought in Chicago-based chefs Justin Tootla and Jennifer Jackson. The pair recently relocated to Michigan after consulting, traveling, and hosting a number of pop-ups in the Midwest, and their previous career highlights include opening Logan Square's Thank You Chinese. They also worked at the Chicago seafood-focused supper club, Kinmont.
The restaurant, located at 600 Vester St., will seat 40 guests, and features a small outdoor patio facing 9 Mile Road.