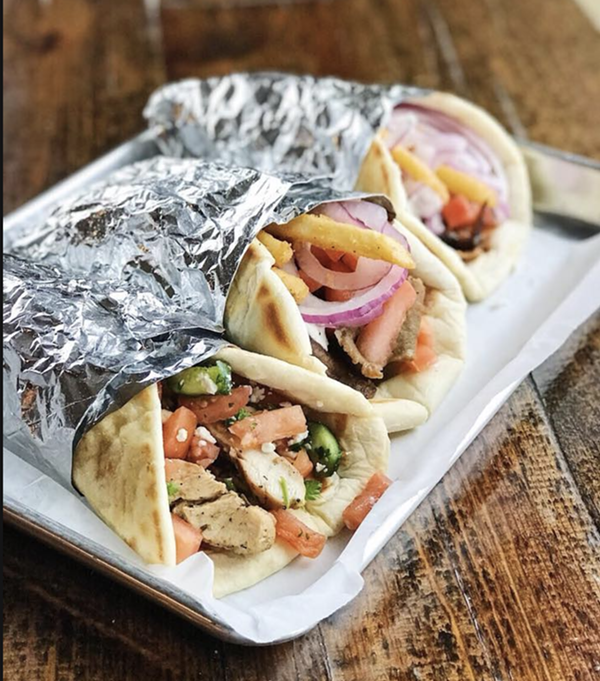 Estia Greek Street Food's third location opens on Oct. 1 in Warren. The fast-casual restaurant specializes in handmade pita, customizable gyros, bowls, and Greek salads.
The 3,000-square-foot, 90-seat space at 5753 Twelve Mile Road will also hold a 24-seat patio, be built with with reclaimed materials from southeast Michigan, and have an open floor plan.
"[We] grew up in this area and there are no words to describe how exciting it is to open up a restaurant here. We look forward to serving the good people of Warren and beyond the food that we grew up eating," co-0wner George Xenos said.
The first 50 people in line on opening day will receive a free gyro each week for an entire year, and the restaurant will be open from 10 a.m. to 9 p.m. daily.
So many restaurants, so little time. Find out the latest Detroit dining news with our weekly food newsletter delivered every Friday morning.