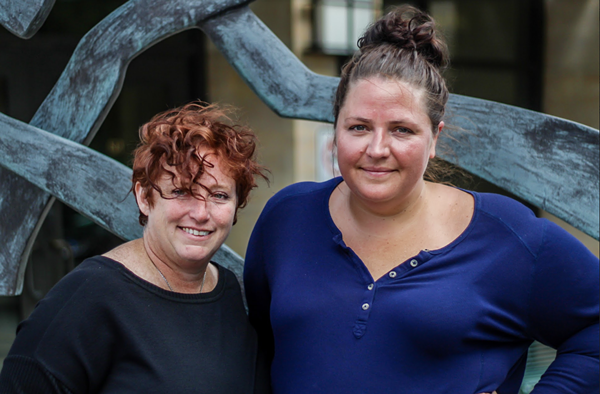 Farm-to-table concept Hazel, Ravines and Downtown opens in downtown Birmingham on Oct. 29.
The "casual fine dining" restaurant at Maple and Woodward will divide its menu into three sections — Hazel, Ravines, and Downtown — and offer an ever-evolving list of creative dishes from charcuterie-style boards to burgers and sandwiches to comfort food entrees.
That includes cheese and crackers with a snack board filled with cheeses, meats, fruit, and homemade jam; shellfish bisque with shrimp, crab, and fish; a homemade bone broth of beef broth, marrow, and crusty bread; the Lettuceless Salad made with grains, roasted vegetables, and tahini; and the Token Burger with cheese, onion, and aioli.
Entrees include the Argentinian Asado for Two with two sharing courses with empanadas, beef, pork, vegetables, sauce, and bread. Among the sides is the Carrots and Peabody's made with rainbow carrots, a roasted pea puree, and fresh herbs.
All stocks, sauces, and juices will be made in-house daily, and HRD is buying from local sources. Its 10,000-square-foot space will hold 130 diners, a horseshoe bar, and a casual market with house made salads, sandwiches, fresh juice snacks and sundries.
Beth Hussey co-owns the shop with Emmele Herrold, and both have a deep resume, including stints together at Ferndale's Pop's For Italian and One-Eyed Betty's.
The unique name is a nod to the trio of neighborhoods that converge in HRD's location at 34977 Woodward Ave. Suite 100.
So many restaurants, so little time. Find out the latest Detroit dining news with our weekly food newsletter delivered every Friday morning.